What are Maine's Early Learning and Development Standards? 
The Maine Early Learning and Development Standards (MELDS) is a statewide resource for everyone committed to the development of children birth through school entry to support the development of the whole child. The standards provide essential information to support and enhance children's development and learning and provides a continuum to the Maine Learning Results (MLRs) that is Maine's K-12 learning standards.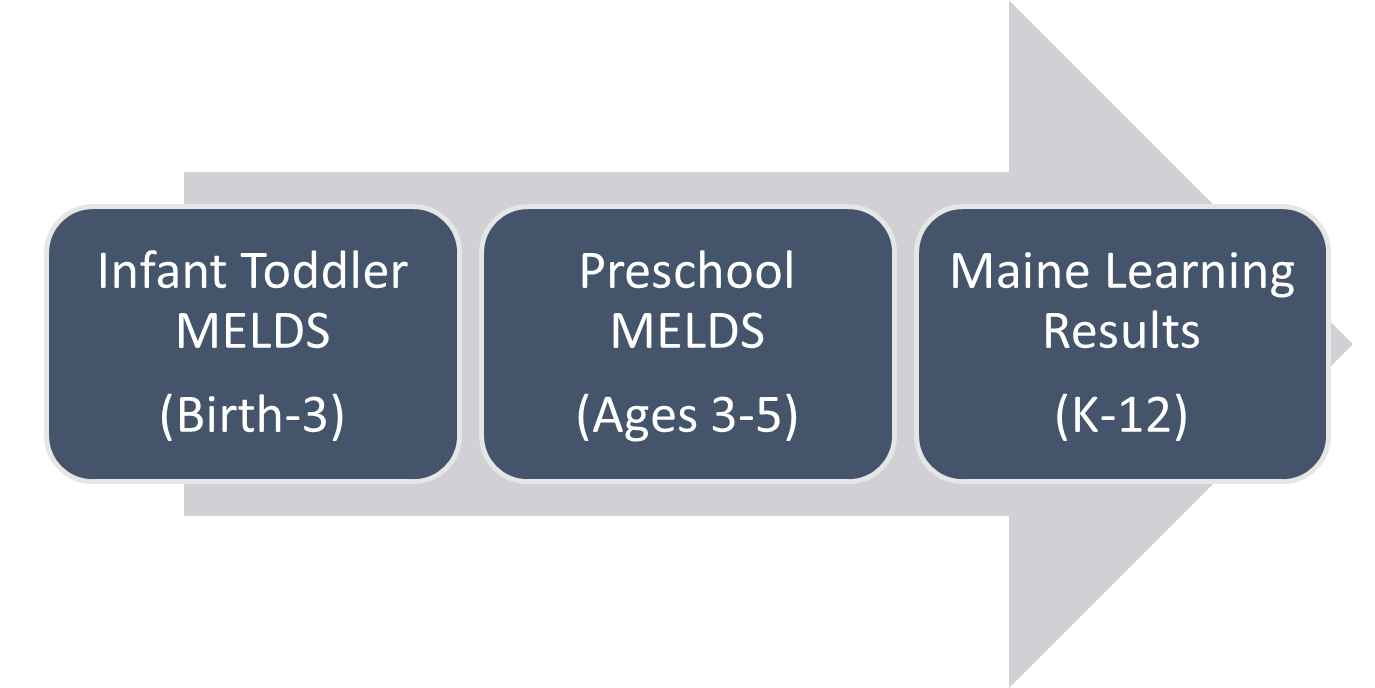 ---
Who can use the MELDS?
The Preschool MELDS has been designed as a resource which can be used by those in Maine working with and advocating for the high quality, developmentally appropriate care of children aged three to five. This may include, but is not limited to: families, caregivers, home visitors, teachers, therapists and other professionals, community members and policy makers. The intention of this document is to assist parents and those in the field and our communities in working together to support the health development of Maine's youngest citizens.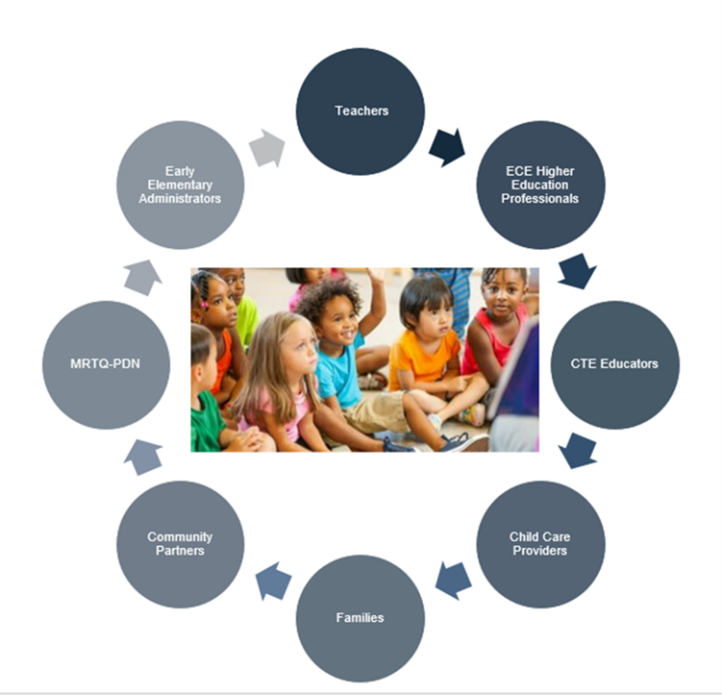 ---
Preschool MELDS update in progress – What to expect
The State of Maine Early Childhood Learning Guidelines (MELG), 2005 set the tone for collaboration across departments and programs.  Since the 2005 implementation of the original document, the State of Maine Early Childhood Learning Guidelines have been embedded in Maine law governing public preschool, Rising Stars for ME-QRIS (Maine's Quality Rating and Improvement System), and early childhood teacher preparation programs in higher education. During the 2015 revision process, the State of Maine Early Childhood Learning Guidelines experienced a name change to Maine's Early Learning and Development Standards (MELDS) to align with national trends.  Infant / Toddler Maine Early Learning and Development Standards (I/T MELDS)  and Maine Learning Results create a seamless connection of standards from infancy - third grade and beyond.  Further revision became necessary to ensure Maine's preschool standards remained in alignment across all facets of early childhood programming.  These revisions were influenced by a number of important factors including: 1) ongoing federal direction for states to develop a comprehensive unified early childhood system; 2) the revision of the Head Start Outcomes Framework and Maine's Learning Results 3) the growing emphasis on supporting early childhood educators in the use of research-based practice; and 4) the focus on school readiness and child outcomes.
The 2023 name change to Preschool Maine Early Learning and Development Standards (P/MELDS) reflects an intentional effort to differentiate titles for the three unique, yet aligned resources: Infant Toddler MELDS, Preschool MELDS and Maine Learning Results (K-12 standards) which represent the continuum of development and learning beginning at birth.   Visual and Graphic alignment efforts were made with the 2021 I/T MELDS to promote use of both documents as companion resources for a birth to early elementary years continuum.  Reference to Maine Early Learning and Development Standards (MELDS) should be considered inclusive of both the I/T MELDS and P/MELDS respectively. 
The current update process that is currently underway convened in July 2022.  This update represents a vital partnership between state agencies serving young children including the Maine Department of Education and the Maine Department of Health and Human Services.  In addition, representation across several fields that impact early care and education with all 16 counties in attendance.  Several rounds of editing and review from content experts as writing teams, targeted reviewers from nonprofit, higher education, head start, child care providers, early elementary educators, special education, mental health professionals, physical health, inclusion and equity professionals.  The steering committee has had the benefit for national technical assistance from the Administration of Child and Families, and Professional Support from the Council of Chief State School Officers. 
What is coming:
Digital Release
Hard Copy Release
Translation of Documents
Targeted Tool Kits
Updated MELDS trainings
Contact Us
Nicole Madore

Early Childhood Specialist
Maine Department of Education
Phone: 207-446-3967
Email: nicole.madore@maine.gov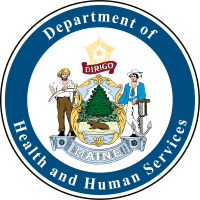 Megan Swanson
Family and Community Engagement Program Manager
Maine Department of Health and Human Services
Phone: 207-446-2437
Email: megan.swanson@maine.gov