COVID Updates from The Office of Head Start 
Head Start State Collaboration Office Maine's Department of Education houses the Head Start State Collaboration Office (HSSCO) through a federal grant from the Office of Head Start, Administration for Children and Families, U.S. Department of Health and Human Services.
Since 1990, the Office of Head Start has supported collaboration through grants to States to create greater visibility of Head Start at the State level, leading to the development of multi-agency and public/private partnerships that enhance early childhood services for low-income and other at-risk children and families. Head Start-State Collaboration Offices pursue six federal priorities that focus on coordinating Head Start services with other State and local initiatives including: 
Partner with state child care systems emphasizing the Early Head Start – Child Care (EHS-CC) Partnership Initiatives 
Work with state efforts to collect data regarding early childhood programs and child outcomes 
Support the expansion and access of high quality, workforce, and career development opportunities for staff 
Collaboration with State Quality Rating Improvement Systems (QRIS) 
Work with state school systems to ensure continuity between Head Start and Kindergarten Entrance Assessment (KEA) 
Any additional state/regional priorities such as health services, disability services, and children and families experiencing homelessness.
The Office of Head Start recognizes that the States play an important role in the formulation and implementation of policies and initiatives that affect low income children and their families. As such, the Head Start State Collaboration Office and its connection to education in the State is viewed as vital to such policy development and application.
What is Head Start? 
Head Start offers early childhood education for young children whose families meet federal poverty guidelines. Head Start is the federally funded, comprehensive preschool program designed to meet the emotional, social, health, nutritional, and psychological needs of children aged 3 to 5 and their families. It helps develop social competencies in children and promotes self-sufficiency through a comprehensive family-focused approach. The Early Head Start program (established in 1994) is the companion program created to address the same needs of children birth to age 3, expectant mothers, and their families.  
Find the full list of Head Start Partnerships with Public Schools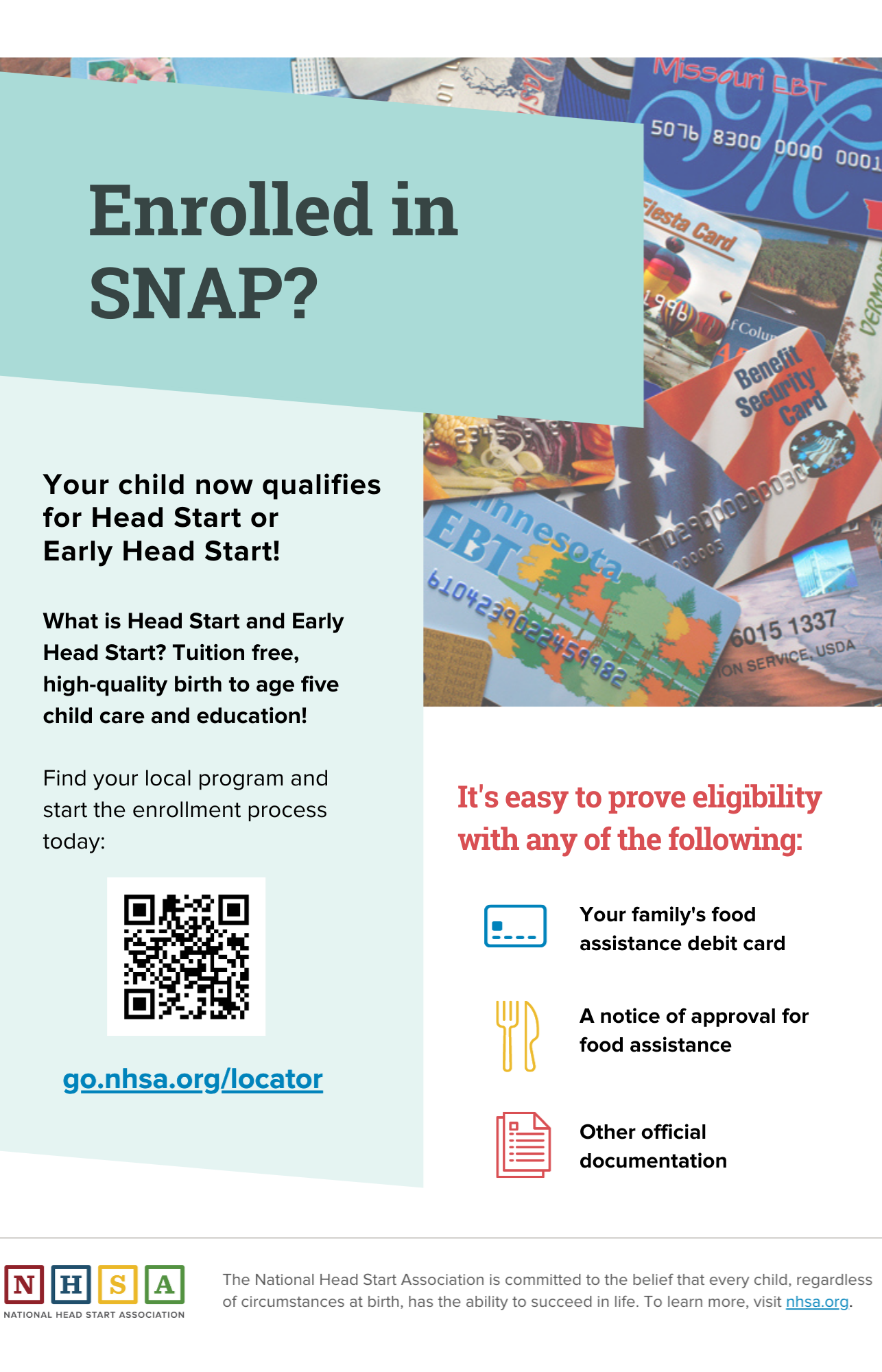 Public Annual Reports:  
2018 Maine Head Start Snapshot Report       
2019 Maine Head Start Snapshot Report
2020 Maine Head Start Snapshot Report
2021 Maine Head Start Snapshot Report
Contact
Stacie McCoy
Maine State Head Start Collaboration Director
Phone: 207-816-2334
Email: stacie.mccoy@maine.gov