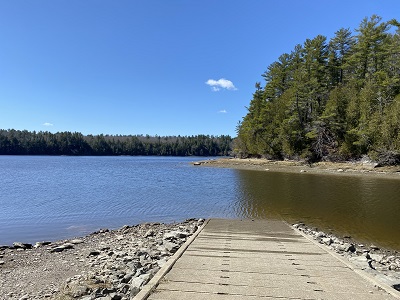 Photo by Melissa Britsch (MCP)
During the January 2022 Maine Department of Marine Resources Shellfish Advisory Council (ShAC) meeting, harvesters discussed current concerns about accessing intertidal mudflats in their towns and shared solutions and funding sources. Issues mentioned included the loss of informal walk-in access as properties change hands; increased turnover in land ownership during the COVID-19 pandemic; crowding and parking shortages at municipal facilities; and safety concerns and increased costs related to longer transit times in small boats to harvest areas.
Based on the discussion during the ShAC meeting, follow-up with its co-chairs, and outreach to other organizations involved in working waterfront access, Maine Coastal Program staff organized the concerns into five primary categories:
space, facilities, and use conflicts;
ensuring commercial access over time;
building and maintaining relationships;
tracking change; and
municipal capacity limitations.
This document provides information about potential funding opportunities, examples of successful solutions, and information about potential partners.
We hope that this document is useful for municipal elected officials and volunteer committees, harvesters, landowners, and others trying to find ways to maintain and increase coastal access in Maine. MCP acknowledges that this document is not exhaustive. Please let us know of additional information and help us improve this document by providing comments about ways to make it more useful.