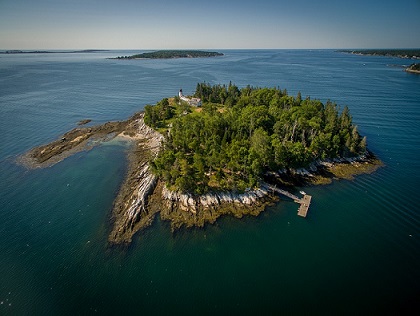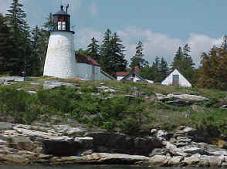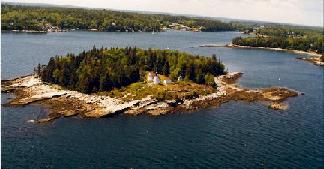 Burnt Island Light Station, Boothbay Harbor, Maine
Approximately one mile from the port of Boothbay Harbor, this historic site is an exceptional educational and recreational facility for teachers, school children, summer visitors and boaters. Come learn about Burnt Island's history, visit its working lighthouse, meet former keepers, and explore its five-acre island. Burnt Island can only be reached by boat or kayak.
Come Ashore — The island is open seven days-a-week from 10 AM – 5 PM, June–October. A suggested donation of $2.00 per person helps with educational and operational expenses. 
Living History Lighthouse Tour — Keepers of Burnt Island Lighthouse are offering living history tours during summer 2022, Monday and Thursday afternoons.
Historic Information — On the National Register of Historic Places, Burnt Island's rich history began in 1821 when Keeper Joshua B. Cushing lit the lighthouse's lamps for the very first time.  Visit the Burnt Island Programs and History page for more information about its historic past.
Burnt Island Light 2021 Bicentennial Celebration — See coverage by Don Carrigan at Newscenter and in the Lincoln County News.
Professional Development Workshops - There will be no workshops during 2022. Stay tuned for details.