Maine Laboratory Accreditation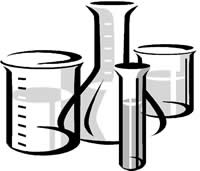 In Maine, laboratory accreditation is required by several regulatory programs including drinking water, waste water and diesel residual organics/gasoline residual organics. Laboratories are accredited by test (examples: Arsenic, Bacteria, Radon), so it is necessary to check with a laboratory to find out exactly what they are accredited to test for. The tests which laboratories are able to do can change regularly. You may confirm what tests are done by a laboratory or ask any other questions regarding laboratory quality by calling (207) 287-1929 or by emailing the accreditation officer at jennifer.jamison@maine.gov.
Temporary Laboratory Analysis Update:
The Maine Health and Environmental Laboratory (HETL) is not performing carbamate testing until further notice. Carbamate testing is part of new well approval tests and synthetic organic requirements.
The following laboratories conduct carbamate testing. Be sure to check with the laboratories to determine their availability.
Eurofins Eaton Analytical, LLC - Monrovia, CA (626-386-1100)
Granite State Analytical Services, LLC – Derry, NH (603-432-3044)
Eastern Analytical, Inc. – Concord, NH (603-228-0525)
National Testing Laboratories, Ltd. – Ypsilanti, MI (734-483-8333)
Phoenix Environmental Laboratories, Inc. – Manchester, CT (860-645-1102)
---
Maine Accreditation Commercial Laboratories (PDF) Maine Accreditation Commercial Laboratories (doc)
Laboratories Accredited by Maine for Asbestos, Diquat, Endothall, and/or Radium (PDF)
All Accredited Laboratories in Maine (xlsx)
All Accredited Laboratories (xlsx)
Applications
Application for Initial Laboratory Accreditation (doc)
Application for Renewal Laboratory Accreditation (doc)
Application for Revision Laboratory Accreditation (doc)
Method Analyte Table for Application (xls)
Laboratory Accreditation Rules (PDF)