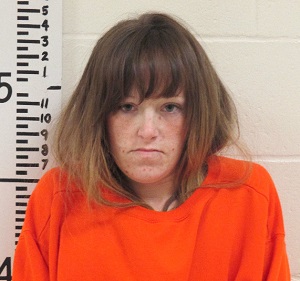 Subject arrested after producing fake lease agreement for Lebanon home.
On May 6, 2020, at approximately 12 noon, State Police out of Troop A responded to a possible burglary in progress at a residence on the Jim Grant Road in Lebanon.
When Troopers arrived on scene they found a female in the home that was identified as Christine Belanger, 29, of Acton. Belanger produced a lease agreement stating she was legally renting the residence from the owner.
Contact was made with the homeowner who resides in a different city. The owner stated she had never heard of Belanger and did not sign a lease agreement with her. It was determined the lease agreement was fraudulent.
Belanger was arrested for Criminal Trespass and transported to the York County Jail where bail was set at $100.