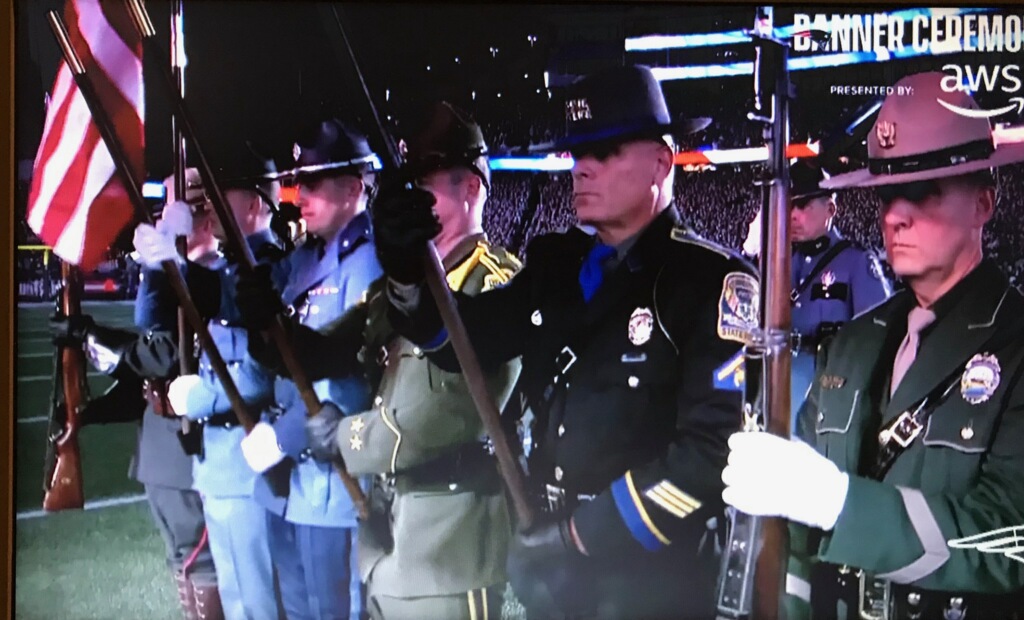 Law enforcement officers pledge to serve the public good and put their lives on the line daily. When they pass away, whether from circumstances in the line of duty or otherwise, their funerals should reflect honor and respect for their service and dedication.
Perhaps you've witnessed one of these sad occasions, when an entire state can come to a standstill as a lengthy funeral procession, with full police escort, winds its way to the cemetery. Often such a funeral, especially for a line of duty death, will draw thousands of uniformed officers from across the country. Their demonstration of honor, unity, and brotherhood is a sight never to be forgotten.
The Maine State Police Honor Guard functions as ambassadors for the Department and the State of Maine. The team's paramount mission is to pay tribute to those Troopers, Deputies, and Officers who have lost their lives in the line of duty, and to those who have passed on following distinguished careers in law enforcement.
The Maine State Police Honor Guard is a unit of 16 dedicated Troopers that was officially formed in 2016 to facilitate these events throughout the state and beyond.  Troopers have undergone and continue to receive specialized training to ensure that our fallen heroes will receive the proper service they have earned.
Troopers assigned to the honor guard unit additionally perform ceremonial duties at State Government functions, memorials, parades, and other functions that may require the "posting" of National and State Colors with the highest level of professionalism.
For more information on the Maine State Police Honor Guard unit, please contact Unit Commander Trooper Robert Burke through a participating RCC.