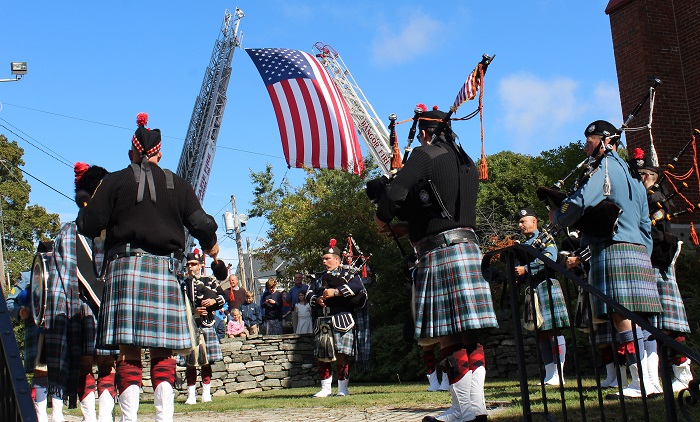 "The pipes kept playing, for you and me. They kept on saying we'll soon be free. And your soul, will never fade away. You live forever, when the piper's play."
"When The Pipers Play"
Isla St. Claire

The Maine State Police Pipe and Drum Unit has been a consistent representation of departmental pride and esprit de corps since it's first public performance in 1998. With the help of musical leadership from members of the Maine EMS and the Maine DEP, rank and file sworn and retired personnel have played regularly at graduations, memorial services, funerals and parades.
Membership in the unit is available to all sworn personnel who have the motivation, drive and commitment to learn to play the snare, tenor, or bass drum or even the Great Highland Bagpipe. Instruction is free and comes from within the unit. Those members interested in wearing the Maine State Tartan © and joining the only departmental pipe and drum unit within the State of Maine are encouraged to contact any current piper or drummer.