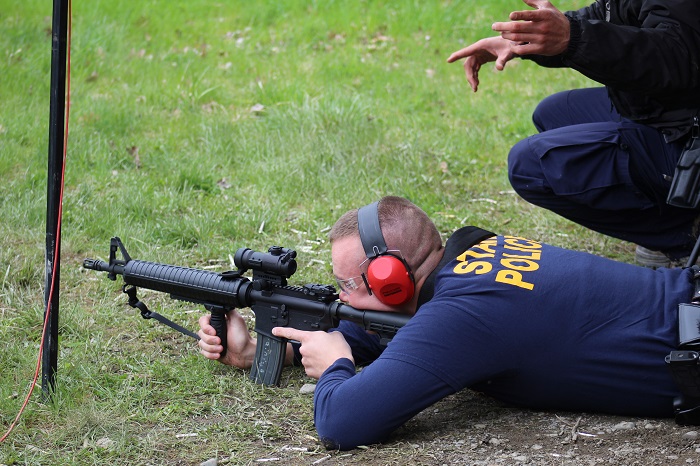 The Firearms Training Unit is comprised of 32 instructors and they are responsible for certifying all members of the Maine State Police, Fire Marshals, Capitol Police, and, in March of 2019, the Maine Forest Service.
They are also responsible for training cadets and recruits during the Basic Law Enforcement Training Program twice a year and the Recruit Training Troops once a year at the Maine Criminal Justice Academy in Vassalboro.
The Firearms Unit trains, qualifies and certifies on rifle and pistol twice a year. Annually, the FTU certifies 400 people in the spring and again in the fall. They also uphold HR-218, Law Enforcement Officer's Safety Act, which allows retired and active law enforcement officers to carry nationwide. Retirees who are interested can qualify and maintain their ability to carry nationwide. 

Lead Firearms Instructor
Sgt. Jonathan Leach