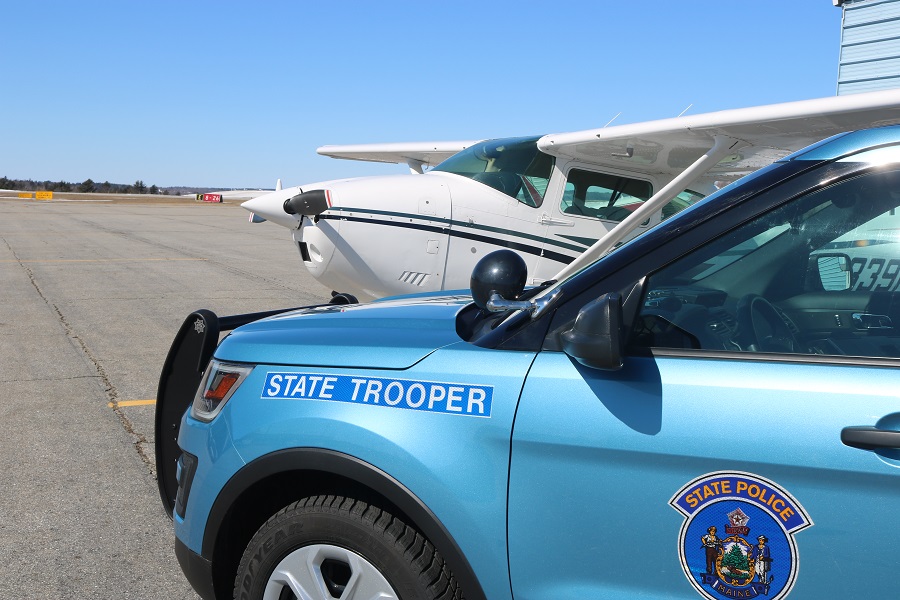 The Maine State Police Airwing was established in the 1970s. Today, the Airwing consists of two Cessna 182 fixed-wing aircraft. The aircraft are strategically stationed for regional response to mission requests. Both aircraft and pilots are certified for IFR (instrument flight rules) flight. The aircraft can stay airborne for over 5 hours and serve the entire state of Maine.
The State Police Airwing is often utilized for traffic enforcement along the interstate from Kittery to Houlton, and aerial photos of traffic crash and crime scenes. The aircraft are used to conduct searches for lost or wanted persons. They also serve as an aerial platform to support the Maine State Police Tactical and Canine Teams. They also conduct administrative transports through out New England.
The Maine State Police is statutorily responsible for air search and rescue efforts. In this role, Airwing personnel assist incident commanders in coordinating search efforts for lost or overdue aircraft reported within the state.
In 2017, the Airwing performed 113 speed details, stopping 3,739 speeding vehicles and conducted 24 other various flight missions.
Pilot Supervisor Greg Tirado and Pilot Joseph Chretien
36 Hospital Street 
Augusta, ME  04330 
(207) 624-8904