November 16, 2020
Katharine England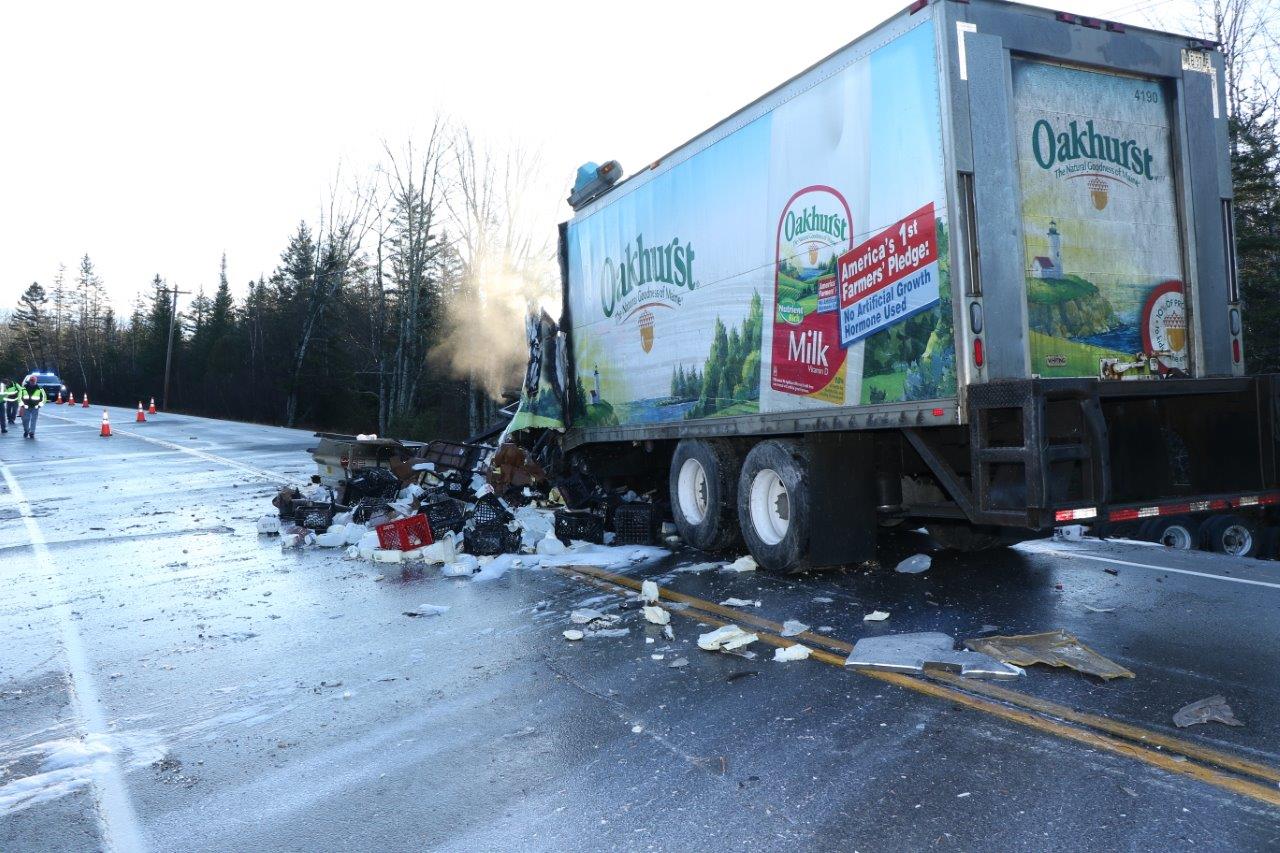 Maine State Police are investigating a fatal crash that occurred in Crawford.
On Nov. 16, 2020, at approximately 5:56 a.m., Maine State Police responded to a fatal crash on Route 9 in Crawford involving a 2012 Freightliner tractor trailer, owned by Krisway Truck Leasing, hauling tissue paper and a 2016 Freightliner three axle box truck hauling Oakhurst milk, also owned by Krisway Truck Leasing.  The operator of the milk truck was deceased at the scene.  The Freightliner tractor trailer was driven by Nicholas Cota, 20, of Greenfield Township.  Cota was driving west while the Oakhurst truck was travelling east, and the collision occurred in the eastbound lane.  Failure to maintain the proper lane and speed appear to be factors in this crash. While we have tentatively identified the driver we will not be releasing a name until a positive identification has been made by the Medical Examiner.
Trooper Keith York responded as the primary investigator and was assisted at the scene by Lt. Rod Charette, Sergeant Jeff Ingemi, Sergeant Aaron Turcotte, Corporal Micah Perkins, Detective Chad Lindsey, Trooper Andy Foss, Trooper Cliff Peterson and Trooper Josh D'Angelo.  A crash reconstruction and forensic mapping are being conducted along with a vehicle autopsy. 
 
Alexander Fire Department, Baileyville Fire Department, Wesley Fire Department, Downeast EMS and Bouchards Towing also assisted. The Department of Environmental Protection and the Department of Transportation also assisted. Investigation continues.