February 3, 2020
Katharine England
On 01-27-2020, Sgt. Porter assisted Troop A units on a traffic stop on Route 109 in Wells, just past the I-95 tolls. Cpl. Schmidt and Tr. Handzel had two subjects detained and were searching vehicle. Ultimately, both subjects were arrested for drug charges after narcotics were found. 
On February 02, 2020, Tpr. Physic arrested Matthew Stiteher for OUI.  Matthew took an intoxilyzer test and blew over the legal limit.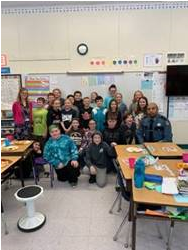 Tpr. Physic had concluded his DARE class at Leeds Central School with a celebration this past week.  The topics Tpr. Physic talked about this past winter was team building, bullying, tobacco, vaping and other various topics.  Tpr. Physic also awarded Rylee Stevens a citizenship award.  Tpr. Physic awarded Rylee with a commemorative license plate with an encouraging license plate.  Below are pictures of the celebration.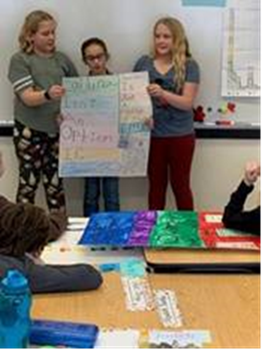 Tpr. LiBritz stopped a vehicle south of the York toll for a brake light out. The passenger immediately stated she wasn't driving because she had the flu. Upon further investigation it was discovered the driver, Nelson Martinez (37), did not have a license and he was on probation. Martinez was arrested and summonsed for operating after habitual offender revocation and violation of conditional release. His probation officer put a hold on him as well. 
Sgt. Doughty stopped Abigail DeGregoris (28) of Kennebunk for criminal speed, 84 mph in the posted 50 mph construction zone, by Exit 45 in South Portland. 
Chris Cureton pleaded of Wales plead guilty to fentanyl trafficking and a probation violation stemming from a traffic stop Sgt. Pappas and Trooper Darcy conducted. He received a 30-month state sentence.
Arthur Miles changed his plea to guilty in Federal court for distribution of fentanyl stemming from a traffic stop Sgt. Pappas conducted in 2017.  He will be sentenced in late spring. 
Tpr. Darcy and Sgt. Porter assisted Cpl. Schmidt (Troop A) with a traffic stop where a large amount of fentanyl was seized. After the stop was clear, Tpr. Darcy responded to Troop A and assisted in interviews with the subjects involved as well as evidence processing.
Tpr. Darcy seized a small amount of crystal methamphetamine as the result of a traffic stop northbound on the turnpike in Wells. 
On 2-1-20 Tr. Kelley stopped and summonsed a 19-year-old female from Colorado who was driving 105 MPH in Litchfield.