October 23, 2019
Katharine England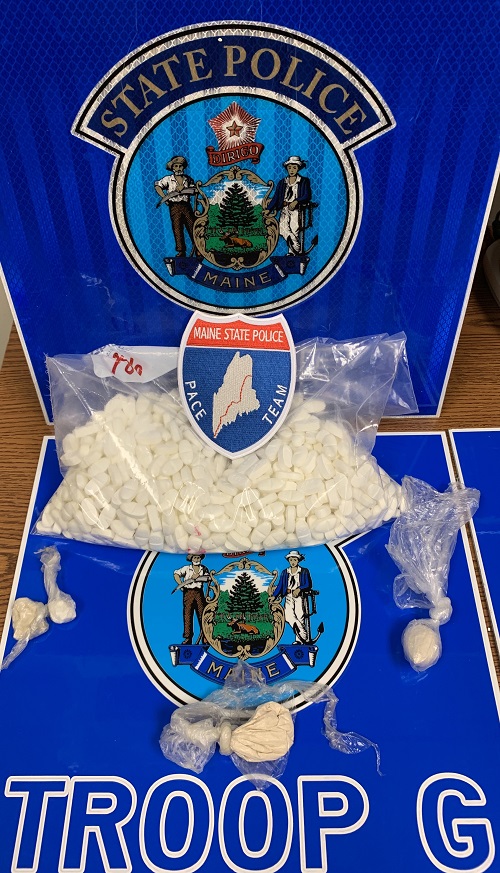 SCARBOROUGH, Maine - A traffic stop ended up with several men being charged with aggravated drug trafficking.
On Oct. 22, 2019 Maine State Police Troopers from Troop G stopped a vehicle on the Maine Turnpike for a traffic infraction. As a result of the investigation, three men were arrested: Benjamin Peaslee, 41, of Manchester, Maine; Todd Moses (AKA "T"), 50, of Hyde Park, Massachusetts; Gary Richardson, 42, (AKA "BAMA") of Eutaw, Alabama; and a Massachusetts resident who cannot be identified at this time.
Troopers seized 842 diverted Gabapentin Tablets, 13 gram of a suspected heroin/fentanyl mixture, and 5 grams of cocaine base.
All occupants were booked at the Cumberland County Jail for aggravated trafficking. Bail was set at 50k.