November 27, 2019
Katharine England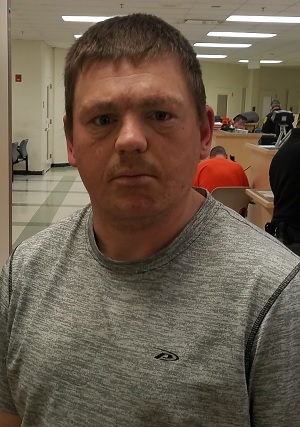 A Sandford man is facing charges after fleeing from police.
On Nov. 23, 2019, at approximately 12 noon, a Corporal from Troop A attempted to stop a maroon Subaru station wagon for a traffic infraction on route 202 in Alfred. The driver and sole occupant, took off at a high rate of speed and a short pursuit occurred. After observing the driver make several bad passes in and out of traffic, the pursuit was terminated due to safety concerns.
The vehicle was later located at an address in Sanford. Numerous tips from the public came in and it was learned that John Mcdonald, 33, of Sanford was the driver. Mcdonald was located hiding in an apartment in Biddeford several nights later and was transported to the York County Jail.
He was charged with Eluding an Officer (Class C Felony) and Operating After HO Revocation (Class C Felony). Bail was set at $1000.00 and a probation hold was also placed on Mcdonald.