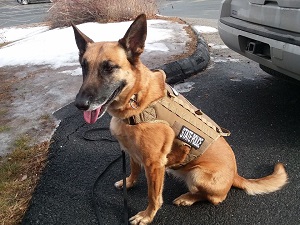 An area man is facing charges for felony drug trafficking after a traffic stop in Augusta.
On March, 3, 2020, Troopers from the Troop C Barracks out of Skowhegan stopped a pick-up truck for a registration violation in Augusta. Immediately upon arriving at the driver's side door of the vehicle, signs of criminal activity were noted as well as indications of the operator being impaired by alcohol.
Accordingly, the driver was removed from the vehicle and K-9 Tess was summoned for a vehicle search. Shortly thereafter, the driver was arrested for Unlawful Trafficking in Scheduled W Drugs for possessing 1.9 ounces of cocaine, as well as Operating Under the Influence (OUI). As of 03/04/2020 the matter is still under active investigation, therefore no names will be released at this time.