January 31, 2020
Katharine England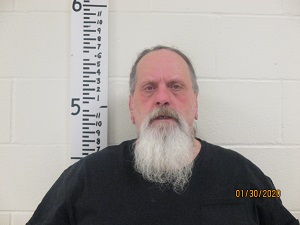 Authorities from the U.S. Marshals Service Maine Violent Offender Task Force, along with the assistance of the Maine State Police, arrested a man who was wanted on extraditable warrants from Connecticut.
On Jan. 30, 2020, MVOTF personnel were attempting to locate Henry Brackett, 58, of Old Town Maine and New Britain, Conn., who was wanted on a Connecticut State Warrant for a Parole violation with nationwide extradition.  Brackett was recently released after serving a 25 year sentence for kidnapping and sexual assault.  He violated his parole with days of being released from a halfway house in CT.
Task Force personnel staged at various locations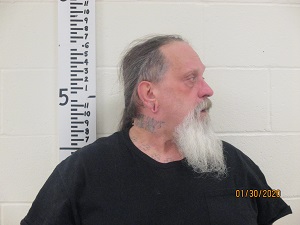 along the Maine Turnpike to watch for Brackett. At approximately, 3:15 p.m., a member of the MVOTF saw a gray Chevy Malibu coming from the service plaza and noted that the driver matched the description and photos of Brackett. Other Task Force members were able to confirm his identity.
MVOTF members and members of the Maine State Police coordinated to stop the vehicle. Brackett was removed from the vehicle and placed under arrest without incident. A loaded, stolen handgun was located in the console of the vehicle as well as approximately half a pound of marijuana in various forms.  Brackett faces Federal charges of a felon in possession of a firearm and ammunition, as well as potential drug charges.
Brackett is being held at the York County jail without bail pending extradition back to Connecticut.