November 12, 2019
Katharine England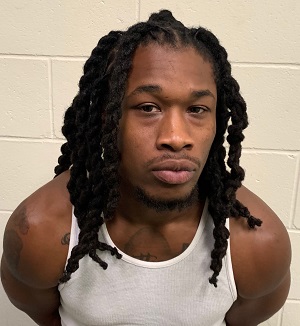 An Orono man is facing drug trafficking charges after a traffic stop in Bowdoinham over the weekend.
On Nov. 11, 2019 ,Troopers from Troop D performed a Traffic stop in Bowdoinham on I-295 of a vehicle headed south bound out of State operated by Terrel Walker, 28, originally from New York and now residing in Orono.  
Troopers learned that Walker was the subject of an outstanding Federal Arrest Warrant related to a drug trafficking arrest by Maine State Police PACE Team members in August of 2019. Walker was also found to be in possession of over 15 pounds of Marijuana, packaged for commercial sale; $2,000 in cash; and a quantity of unmarked and unlabeled pills. The identification of the pills are pending a laboratory analysis.  The marijuana is valued at $30,000.
Walker was arrested and charged with Class C Unlawful Trafficking of Marijuana and Class C Bail Violation.  Also, in the vehicle was Eimel Evans, 25 ,of Augusta.  Evans was arrested for a separate outstanding arrest warrant. Troopers were assisted on scene by Topsham Police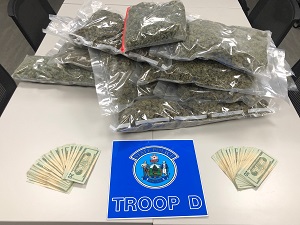 Department.