Passport Program – win prizes for visiting Maine State Parks!
Using Your Passport is Fun and Easy!
The Passport
Convenient pocket-size guide to Maine State Parks.
Easily fits in a glove compartment so you won't head to a State Park without it.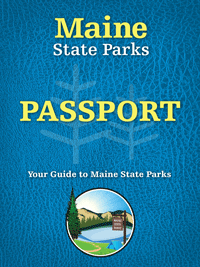 Get your passport for $1.00; ask a park ranger how to get one on your next visit to a Maine State Park.
Look for the brown passport station during the summer season. Note that passport station boxes are taken in during the off/winter season for refurbishing.
Unlock the padlock using the secret code! (Hint: It's not a secret. The combination is the park's established date. Find it in your passport pages.)
Stamp Your Passport!
The more stamps you collect, the more cool stuff you get along the way.
Valid for the contest from year-to-year; you do not need to collect all your stamps in one summer!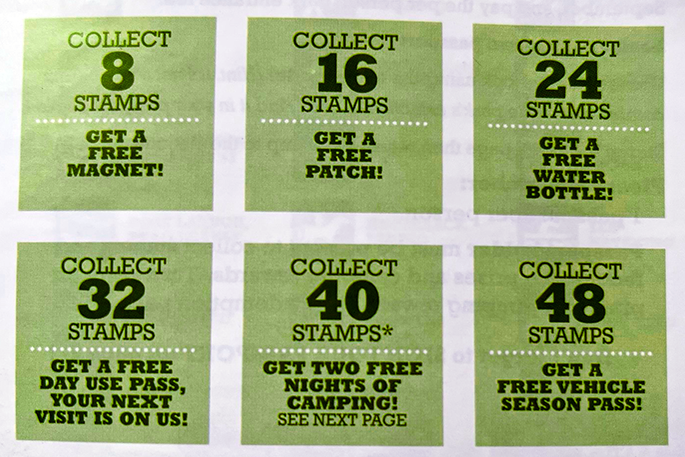 *Subject to availability. Certain restrictions apply. See pages 5 and 72 of the Passport booklet.
Geocaching Challenge – there is more fun for everyone at Maine State Parks!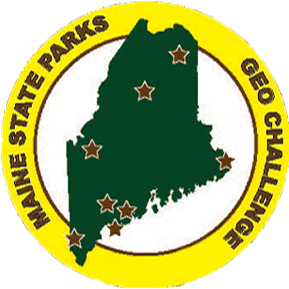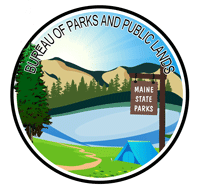 Discover 8 geocaches during the summer season as you explore Maine's spectacular State Parks and Historic Sites. From historic forts to our deepest wilderness, the Maine State Parks GeoTour offers something for everyone!