Join the Maine Conservation Corps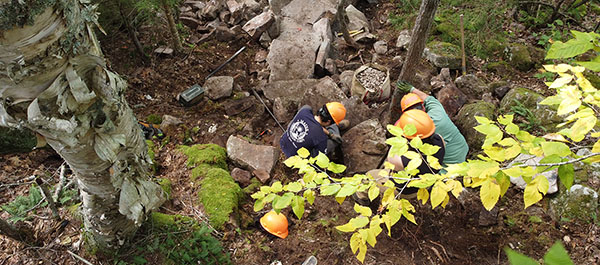 On this page:
The mission of the MCC is to accomplish conservation initiatives that inspire people and enhance communities.
Benefits of Joining!
A wide range of training and networking opportunities
Experience in leadership and project management
Housing during training
An Education Award
Weekly Living Stipend
Pro-deals
A Maine State Park Pass
Student loan deferment and childcare reimbursement for those that qualify
---
Community Tree Stewards
Complete urban and community forestry projects
Do you have a background in forestry and want to gain practical experience in the field? The Community Tree Stewards program offers opportunities for individuals to lead resiliency projects that engage residents in underserved communities. Initiatives are developed based on local needs and may include:
Completing a Street Tree Inventory, including documenting and mapping trees
Developing a strategic plan for a community forest program
Collaborating with a licensed forester to develop or revise a forest management plan
Developing and implementing a forest pest response plan
Planting and maintaining trees
---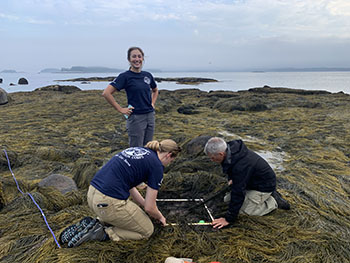 Environmental Stewards
Serve as an integral part of a conservation organization!
Want to take your background in natural resources to the next level? As an Environmental Steward (ES) you'll gain invaluable hands-on experience and confidence in the field, while networking with potential employers. Use your knowledge and expertise to tackle the needs of local organizations.
Each ES role is unique, past projects have included:
Environmental Education
Volunteer Management
Environmental Data Collection
Land/Trail Management
Past Host Sites have included:
Maine Natural Areas Program
Maine Department of Environmental Protection
Maine State Parks and Public Lands
Nonprofits such as: Coastal Mountains Land Trust and Frenchman Bay Conservancy
Resources: FAQs for Environmental Stewards (DOCX) / Host Site Details - January 2024 Environmental Steward (DOCX)
---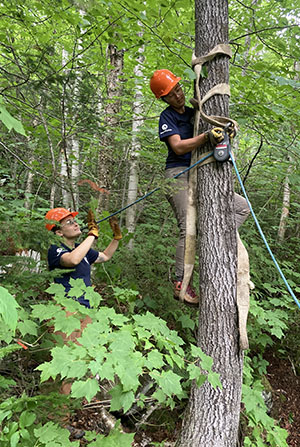 Field Teams
Do something different and discover your potential!
Looking to make a difference? Get paid to explore Maine's wilderness, coast, and mountains, whiled doing something that matters. Come gain confidence and grit serving with our Field Teams! Field Team members construct and rehabilitate sustainable trails in places like Baxter State Park, and on the Appalachian Trail, as well as land owned by local communities and land trusts.
Your efforts as a Field Team member provide access to Maine's natural areas and present recreation, education, and fitness opportunities for the public.
Team members gain an appreciation for their strengths and abilities, all while serving in some of Maine's most wild and beautiful places!
---
Find Open Positions & Apply to Join!
The Maine Department of Agriculture, Conservation and Forestry provides equal opportunity in employment and programs. Reasonable accommodations may be made to enable individuals with disabilities to perform essential functions. Accommodation arrangements must be requested in advance by contacting MCC staff.