Maine State Comprehensive Outdoor Recreation Plan (SCORP)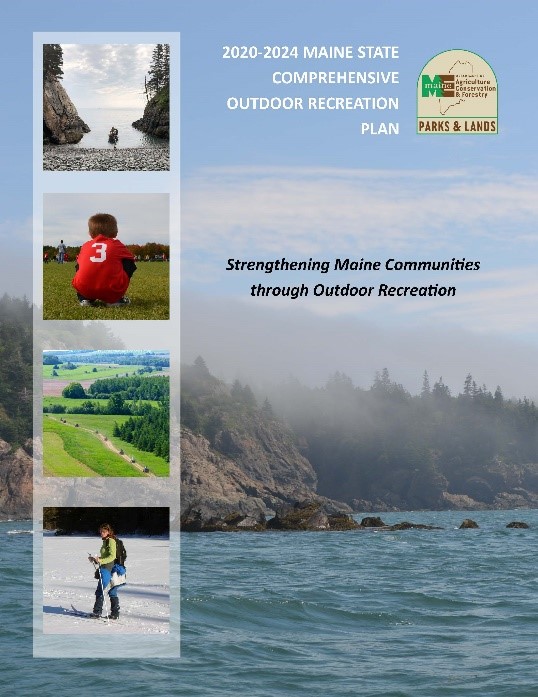 What is SCORP?
A National Park Service-approved Maine State Comprehensive Outdoor Recreation Plan (SCORP) qualifies Maine to receive federal Land and Water Conservation Funds. Additionally, the Maine SCORP satisfies state legislative requirements and helps guide Bureau decision making.
Maine's SCORP report identifies the demand for and supply of outdoor recreation areas and facilities based on available information and discusses outdoor recreation issues of statewide importance based on public input. The plan's Implementation Program suggests broad priorities for expenditure of LWCF dollars in Maine. It serves as source material assisting those looking to better understand outdoor recreation needs in Maine and how to align projects with those needs. The plan is a guiding reference for outdoor recreation priorities across Maine, including consideration of resources ranging from playgrounds and athletic fields to boat launches, parks, and backcountry trails.
Download the Plan
Full Plan including Appendices (PDF 7MB)
Questions about Maine's SCORP should be sent to:
Rex Turner
Outdoor Recreation Planner
Maine Bureau of Parks and Lands
22 State House Station
Augusta, ME 04333-0022
(207) 287-4920
More information on Land and Water Conservation Grants is available on the Bureau's LWCF webpage.