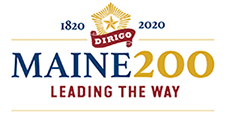 Business & Technical Assistance
Did you know...
...that Maine is the third largest producer of Maple Syrup in the nation?
...that over 24 Trillion Gallons of rain falls on Maine each year? 50% runs off into streams and rivers, 40% evaporates, 10% infiltrates, and only 1 billion gallons, or .004% is used by farmers as irrigation water. Go to our irrigation site.
...that Popham Beach provided much of the backdrop for the 1999 hit movie "Message in a Bottle", starring Paul Newman, Kevin Costner, and Robin Wright Penn?
...that there are 26 Agricultural Fairs throughout the State of Maine? View Agricultural Fairs Schedule
...that in 2011, the SyFy channel's popular "Ghost Hunters" show visited Fort Knox State Historic Site?
...that the first cows to come to America were off-loaded at what is now Vaughan Woods State Park in South Berwick?