Allagash Wilderness Waterway Advisory Council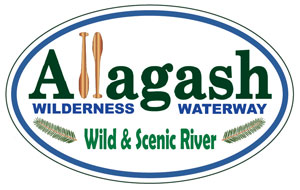 Established
As a result of the recommendations of the Allagash Wilderness Waterway Working Group that were signed into law in 2007.
To aid in the long-term governance, management and oversight structure for this vital resource and will bring stability, peace and prestige to its management. (As stated in PL 2007, c. 146)
To work with the manager of the waterway in developing and maintaining a strategic plan (PDF 760KB) for the waterway and advancing the mission and goals of the waterway. (Pursuant to MRS title 12 1980-A; B)
In addition, the legislation also required the Director of the Bureau of Parks & Lands to "create technical committees as needed to advance the waterway's purposes".
The Advisory Council is made up of seven members:
6 appointed by the Governor
1 representing the National Park Service
Members
Peter Bourque - Chair & Natural resource planning and management member
Vacant - Fisheries and wildlife conservation member
Brent Hardy - Public Representative
Joanne Allen - Wilderness recreation member
Jim MacCartney - Representative of the National Park Service
Vacant - Cultural and historic preservation member
Vacant - Sustainable forest management member
Strategic Plan
If you cannot open the PDFs below get a copy of the free Adobe Reader sofware.
Annual Report
Advisory Council Meetings
No meetings currently scheduled.
Meeting Minutes
For more information, please contact:
Superintendent
Allagash Wilderness Waterway
PO Box 1107
Greenville, ME 04441
c/o (207) 941-4014