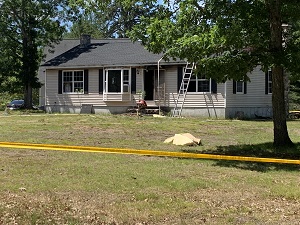 From the desk of Shannon Moss, DPS PIO

On Thursday, June 17, 2021 at approximately 5:13am a man was driving down Hardscrabble Rd in Limington when he noticed a fire at a home at 259 Hardscrabble Road.
A retired firefighter, he called 911 and then tried to make entry into the house but he was not able to. The Limington, Standish and Hollis Fire Departments responded and extinguished the fire. When firefighters made entry into the home they discovered the deceased bodies of an adult male and female.
The State Fire Marshal's Office and Maine State Police's Major Crimes Unit South were called in to investigate. 
The York County Sheriff's Office is assisting.
An autopsy is scheduled for Friday at the Chief Office of the Medical Examiner.
Hardscrabble Road is shut down and is expected to be for most of the day while investigators and evidence response technicians investigate the scene.