Cindy Blodgett
1975 - present. Cindy Blodgett, born in Clinton, Maine, is one of the top women basketball players in the country. She led Lawrence High School to four straight Class A state championships and is Maine's all-time leading scorer in high school basketball with 2,596 career points. A standout at the University of Maine, Blodgett led Maine to its first four appearances in the NCAA Tournament in the school's history and holds a total of 20 school records. She is ranked sixth all-time in NCAA history in scoring. She graduated cum laude from UMaine with a Bachelor of Science degree in Elementary Education and was drafted by the WNBA Cleveland Rockers, and then went on to play with the Sacramento Monarchs.
Blodgett was assistant coach for Brown women's basketball program before returning to her alma mater in 2007 as the University's head coach for the women's basketball program. Upon her return, the Cindy Blodgett Women's Basketball Education Fund was established to provide scholarship aid for deserving student-athletes on the UMaine Women's Basketball team.
For more information, visit: https://goblackbears.com/roster.aspx?rp_id=1752
---
Mike Bordick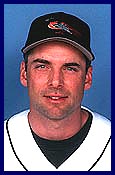 1965 - present. Mike Bordick played 14 seasons at the Major League level after a standout college career at the University of Maine. Considered the most consistent defensive shortstop in his player era, Bordick's defensive skills and situational hitting made him a fan favorite during his stints with the A's, Orioles, Mets and the Blue Jays. Bordick currently assists in the development of the Blue Jays young infielders. He was born in Marquette, Michigan and graduated Hampden High School.
For more information visit: http://www.baseball-reference.com/players/b/bordimi01.shtml or http://www.baseball-almanac.com/players/player.php?p=bordimi01
---
Ricky Craven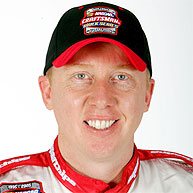 1966 - present. Newburgh, Maine native Ricky Craven has become one of the top competitors in the NASCAR racing circuit. Craven began his career in the NASCAR Busch Series where he raced his first full season in 1990. He would go on to win the NASCAR Rookie of the Year Award and enjoyed great success at this level before moving up to the prestigious NASCAR Winston Cup Series. Since then, Craven has been competing with some of the top names in the NASCAR circuit. Despite a career threatening injury he sustained during a car wreck, Craven still managed to place a personal best 19th place finish in the 1997 Winston Cup standings. Founded in 1998, the Ricky Craven Snowmobile Ride for Charity has helped to raise more than $1 million for numerous charitable organizations.
For more information visit: https://en.wikipedia.org/wiki/Ricky_Craven or http://racing-reference.info/driver/Ricky_Craven
---
Ian Crocker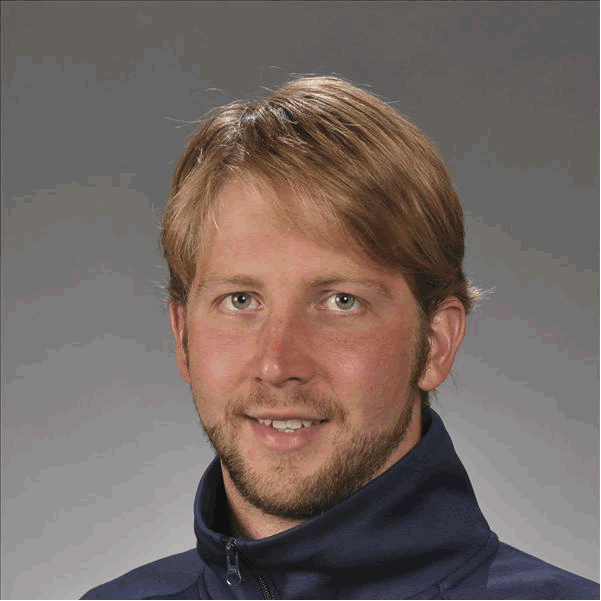 1982 - present. Ian Crocker. Born and raised in Portland and a graduate of Cheverus Jesuit High School, Ian's swimming skills have won him world records and Olympic laurels. He won a gold medal in the 2000 Olympic Games, took home gold, silver and bronze medals from the 2004 Olympics and was named the 2004 NCAA Swimmer of the Year. In 2005, Ian earned the USA Swimming Male Performance of the Year award. In 2008, he took home another Olympic gold medal. In between his Olympic wins, Ian earned gold and silver medals at the World Championships and Pan Pacific Championships in 2003, 2005, 2006, and 2007.
For more information visit: https://www.teamusa.org/usa-swimming/athletes/Ian-Crocker
---
Joey Gamache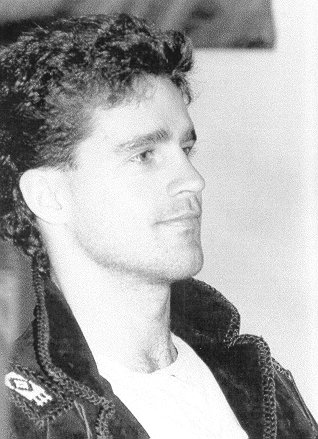 1967 - present. Lewiston, Maine native Joey Gamache caught the attention of the world in 1992 when he defeated Chil Sung Chun to become the WBA Lightweight Champion of the world. Joey retired after his February 26, 2000 loss to Arturo Gatti, with an overall record of 55-4 (36 knockouts). Gamache is the only boxer from Maine to capture a world boxing title.
For more information visit http://www.boxrec.com/media/index.php/Joey_Gamache
---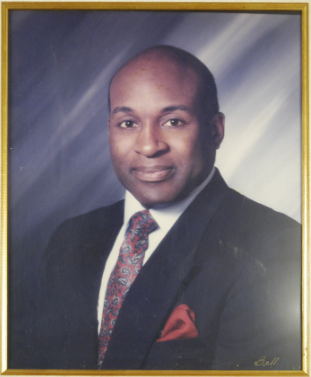 John Jenkins
1952 - 2020. John Jenkins was born in Newark, New Jersey and came to Maine to attend Bates College. After graduating in 1974, he remained in the Lewiston/Auburn area where he worked as a martial artist and founded his own martial arts academy. He was also well-known as a community organizer and motivational speaker, both locally and nationally. Jenkins was elected as mayor of Lewiston in 1993 and later as mayor of Auburn.  He was the first person in Maine history to serve as mayor of two municipalities and win a citizen-initiated write-in mayoral campaign. He was the first African-American to be elected to the Maine State Senate, serving in that body from 1996-98. He later ran unsuccessfully for Maine governor as an independent. Jenkins was a member of the World Martial Arts Hall of Fame, the USA International Black Belt Hall of Fame, and the Maine State Sports Hall of Fame.
---
Elle Logan
1987 - present. Maine native hometown Boothbay, Harbor Eleanor Logan was a key cog in the United States Women's Olympic Crew Team as she won gold medals in 2008, 2012 and 2016. She also won three World Championships in the women's eight, in 2010, 2011 and 2014. Additionally, she earned a silver in the women's four in 2009 and in the women's pair in 2015.
Members of the women's rowing team spend at least 16 hours a week on the water, and that doesn't count all the time they put in at the gym. When she was in seventh grade, Elle's family went to see the Head of the Charles Cambridge, Massachusetts, an annual regatta billed as the world's biggest two-day rowing event. "She just loved the way it looked," her father, William Logan, remembers. "Seeing all these people in unison, rowing like a machine, like pistons in an engine. A friend of mine told her, 'This is the hardest sport there is.' And she said, 'That's what I want to do.'"
---
Bode Miller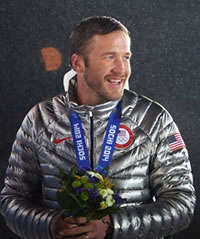 1977- present. Alpine superstar Winner of six Olympic Alpine skiing medals, including one of each colour, the exceptional American Bode Miller remained at the top of his sport from the Salt Lake City Games in 2002 through to Sochi 2014, where, aged 36 years and five months, he took bronze in the super-G to become the oldest ever Alpine skier to win an Olympic medal. He was born in Easton, New Hampshire.
https://www.olympic.org/bode-miller
---
Joan Benoit Samuelson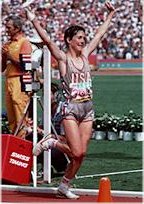 1958 - present. Freeport native, Joan Benoit Samuelson made history at the 1984 Summer Olympic Games in Los Angeles as she raced to the gold medal in the inaugural women's marathon event. She has also won prestigious events such as the Boston Marathon and the Chicago Marathon and set the second fastest time ever posted by a woman in a marathon. Joan is currently working to establish a nationally prominent road race in Maine.
For more information visit: https://www.beach2beacon.org/newsroom/joan-benoit-samuelson-race-founder/
---
Bob Stanley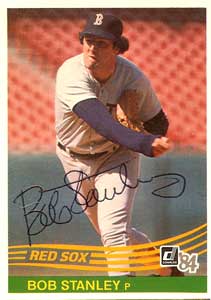 1954 to present. Born in Portland, Maine, Bob Stanley had a very successful baseball career with the Boston Red Sox. Stanley made his Major League Pitching debut for the Red Sox in April of 1977 where he continued to play until 1989. Stanley was an All-Star in 1979 and 1983 and went on to pitch in the 1986 World Series.
For more information please visit: http://www.baseball-almanac.com/players/player.php?p=stanlbo01
---
Bill Swift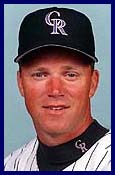 1961 - present. Born in South Portland, Maine, Billy Swift achieved great success as a pitcher in Major League Baseball. A graduate of the University of Maine, Swift has played with the Seattle Mariners, the San Francisco Giants and the Colorado Rockies. His best years were in San Francisco where he won 21 games in 1993 and posted the National League's best Earned Run Average (2.08) in 1992.
For more information visit http://www.baseball-almanac.com/players/player.php?p=swiftbi02
---
Louis Sockalexis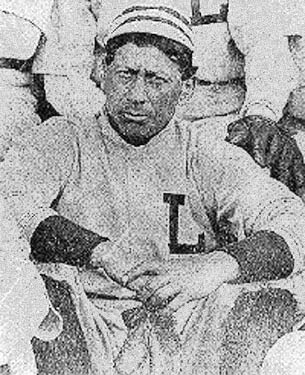 1871-1913. Sockalexis was the first Native American to play major league baseball, as well as the first minority player in the National League.
A member of the Penobscot tribe of Maine, Sockalexis was a multitalented athlete who starred in baseball, football, and track at the College of the Holy Cross before he signed with the National League's Cleveland Spiders in early 1897. Unfortunately, his stardom did not last. He batted .338 in his rookie season, but alcoholism derailed the career of this amazing athlete.
Sockalexis spent his final years on the Penobscot Indian reservation, teaching Native American boys how to play baseball. He died of heart failure at the age of 42 on October 24, 1913.
Sockalexis was buried at the Old Town cemetery, with his name burned on a wood cross. In 1934, the State of Maine erected a stone marker on his grave.
For more information please visit: http://www.baseball-almanac.com/players/player.php?p=sockach01
---
Seth Wescott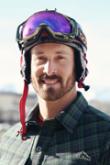 1976 - present. Seth Wescott was born in Durham, North Carolina, and lives in Carrabassett Valley, Maine. Growing up Seth Wescott went to Mount Blue regional school district in Farmington Maine. His father Jim Wescott was the Track and Cross Country coach at Colby College. He began snowboarding at age 10, but had also grown up skiing. In 1989, after competing in both sports for a few years, he stopped skiing to focus mainly on snowboarding. Wescott attended Carrabassett Valley Academy where he studied and trained with fellow Olympians Bode Miller, Jeff Greenwood, Kirsten Clark and Emily Cook. He started out in Sugarloaf USA in Carrabassett Valley, Maine.
In his Olympic debut, at the 2006 Winter Olympics in Torino, Italy, Wescott won gold in the snowboard cross as the first Olympic champion in the event. Having won gold, Wescott was invited to meet then president George W. Bush but turned down the offer, citing his opposition to Bush's foreign and domestic policies. At the 2010 Winter Olympics in Vancouver, British Columbia, Canada, Wescott successfully defended his Olympic gold. Wescott, who started off the race in fourth, slowly advanced throughout the field until the end, when he narrowly defeated hometown favorite Mike Robertson on the final jump.
Wescott co-owns The Rack, a restaurant and bar near Sugarloaf that caters food and drinks to skiers and snowboarders.
https://usskiandsnowboard.org/athletes/seth-wescott