Percival P. Baxter
1876 - 1969. Born in Portland, Maine. Member of the Maine House of Representatives, 1905-1906, 1917-1920; member of the Maine State Senate, 1909-1910, 1921-1922. Percival Baxter served as Governor of Maine from 1921-1925. Percival Baxter is known for the selfless act of donating the 202,064 acres of land known as Baxter State Park to the State. His only interest was that the area was to remain forever wild. Baxter State Park is home of Maine's tallest Mountain, Mt. Katahdin. He is shown here with his dog, Garry.
---
James Blaine
1830 - 1893. James Blaine, born in West Brownsville, Pennsylvania began his career as a journalist in Maine before going on to become one of the nation's most prominent politicians. After serving in the Maine State Legislature for three years, Blaine was elected to the U.S. House of Representatives where he served as Speaker of the House from 1869 to 1875. In 1884, Blaine earned the Republican Party's nomination for President of the United States and was narrowly defeated by Grover Cleveland. Blaine was also named the U.S. Secretary of State twice by Presidents Garfield and Harrison.
For more information visit http://bioguide.congress.gov/scripts/biodisplay.pl?index=B000519
---
George H.W. Bush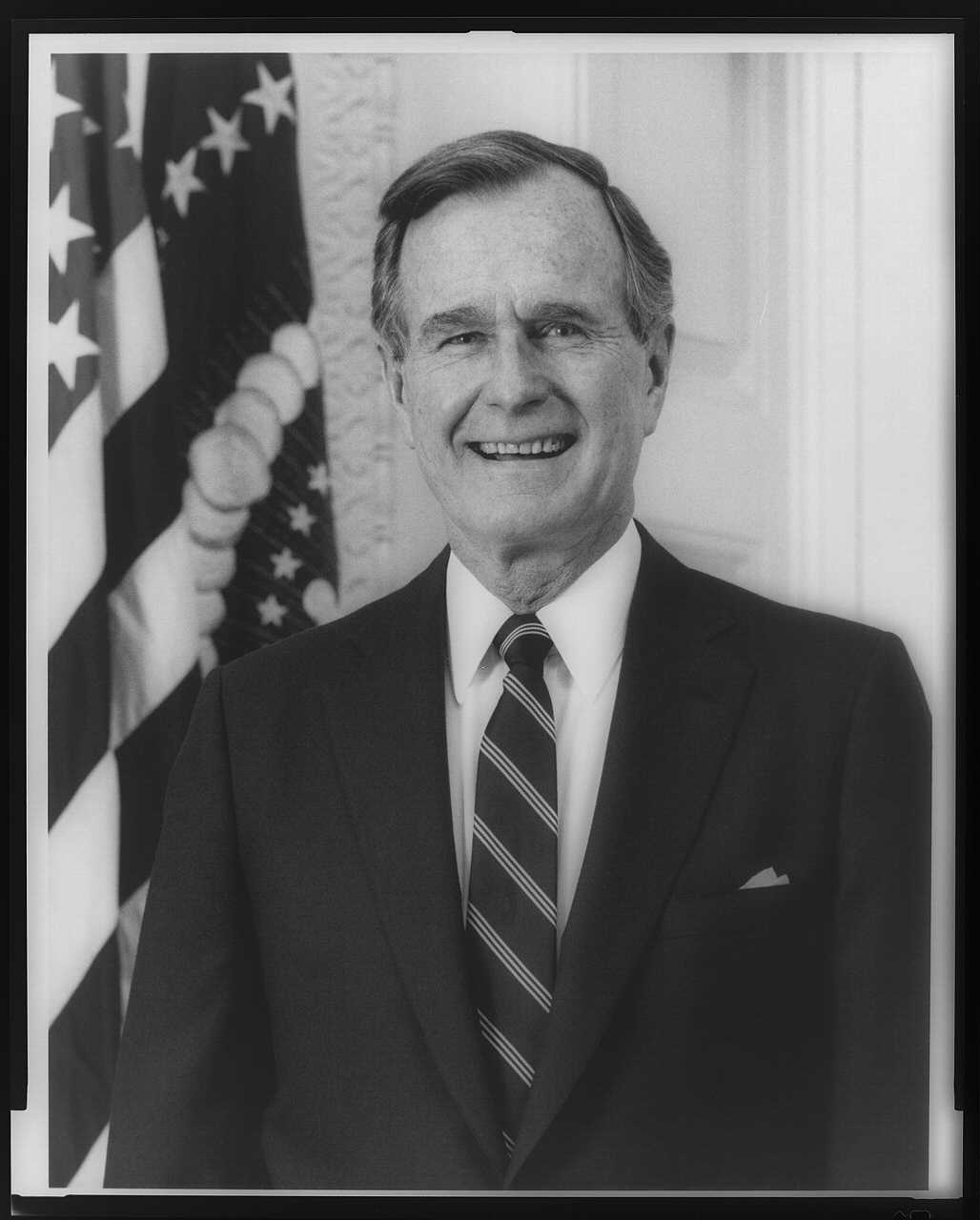 1924 to 2018. One of Maine's most famous summer residents, President Bush has spent his summers in Kennebunkport for many years. George Bush, born in Milton Massachusetts, served as the 41st President of the United States. Before he became President, Bush graduated from Yale University, was elected to the U.S. House of Representatives in 1966 and 1968, was appointed by President Richard Nixon to the United Nations, was Director of the Central Intelligence Agency, and became Vice President under President Ronald Regan in 1981. George H. W. Bush went on to become President in 1989.
For a more complete biography visit https://www.whitehouse.gov/about-the-white-house/presidents/
---
Joshua Chamberlain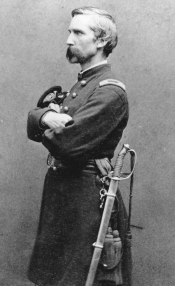 1828 - 1914. General Chamberlain was born in Brewer, Maine in 1828. He later moved to Brunswick where he studied at Bowdoin College until 1862 when he volunteered his services to the 20th Maine Infantry Regiment during the Civil War. As a lieutenant colonel, Chamberlain distinguished himself in the Battle of Gettysburg by successfully turning back confederate attacks on Little Round Top, an accomplishment for which he was awarded the Congressional Medal of Honor. This event was arguably the turning point of this epic battle. Chamberlain is also famous for being chosen by Union General Ulysses Grant to receive the formal surrender of weapons and colors of Lee's Army of the Northern Virginia at the Appomattox Court House. After attaining the rank of general, Chamberlain returned home to a hero's welcome and later served as the president of Bowdoin College. He was also elected to four terms as Maine's Governor. For more information visit: https://www.nps.gov/people/joshua-chamberlain.htm
---
William S. Cohen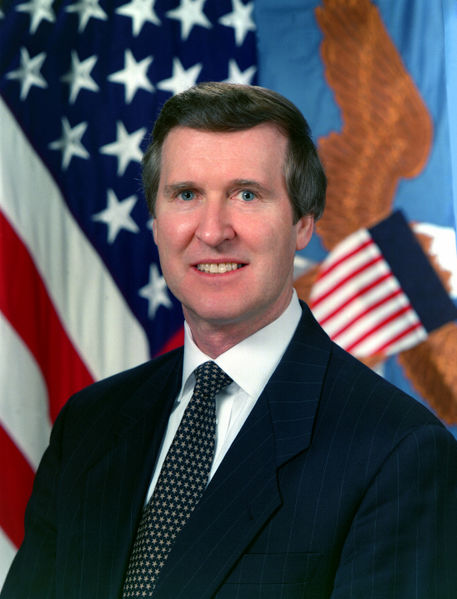 1940 - Present. William Cohen was born in Bangor, Maine and studied at Bowdoin College. He was elected to the U.S. House of Representatives in 1973 where he served until his election to the U.S. Senate in 1979. Just a few of Cohen's accomplishments while serving as a Senator for Maine included sponsorship of the GI Bill of 1984 and his co-authoring of the Oversight Reform Act of 1991. Cohen's achievements were recognized by President Clinton in 1996 when he nominated him for the Secretary of Defense position. After confirmation by the Senate, William Cohen was sworn in as the nation's 20th Secretary of Defense in 1997. He is a published author of several works of nonfiction, fiction, and poetry; earned degrees in classical Latin and Greek and is an accomplished athlete.
For more information visit http://www.library.umaine.edu/cohen/
---
Dorthea Dix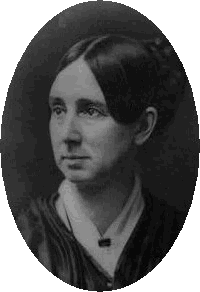 1802 -1878. Born in Hampden, Maine, Dorathea Dix pioneered care and treatment for the mentally ill. During her travels to hospitals and prisons across the country, Dix observed the deplorable manner in which the mentally ill and handicapped of this nation were being treated. Dix petitioned state legislatures to allocate funding for the establishment of properly run mental institutions. During the Civil War, Dix served as the supervisor of nurses for the Union army. Once the war ended, Dix picked up right where she had left off and continued her work as an advocate for the mentally ill and handicapped.
For more information visit https://www.womenofthehall.org/inductee/dorothea-dix/
---
Chief Justice Melville W. Fuller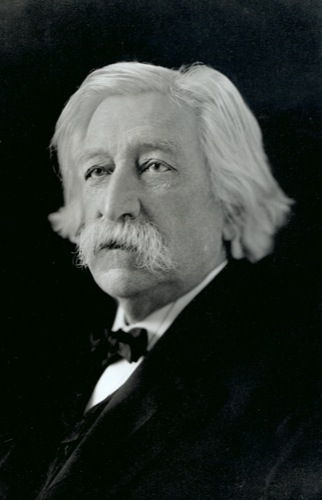 1833 - 1910. Born in Augusta and educated at Bowdoin College, Melville Fuller became the only native of Maine selected as Chief Justice of the U.S. Supreme Court. Fuller presided over the Court from 1888 until his death in 1910. During his tenure, Fuller took part in several of the most controversial cases in this nation's history including Lochner v. New York and Plessy v. Ferguson.
For more information visit: http://www.oyez.org/justices/melville_w_fuller/
---
Hannibal Hamlin - former Vice President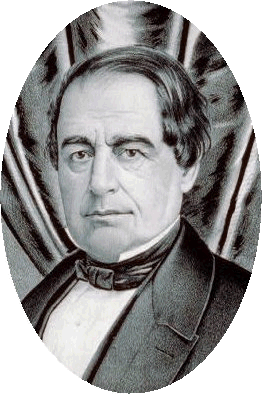 1809 - 1891. Born in Paris (Paris Hill), Maine, Hannibal Hamlin became the first person from Maine to serve as Vice-President of the United States. He entered the national political arena in 1843 when he was elected to the U.S. House of Representatives, where he served until his election to the U.S. Senate in 1848. Impressed with Hamlin's stance against slavery, Abraham Lincoln chose the Maine native as his running mate in his successful bid for the Presidency in 1860. Hamlin served as Vice-President for one term before returning to the U.S. Senate for two more terms.
For more information visit http://bioguide.congress.gov/scripts/biodisplay.pl?index=H000121
---
William King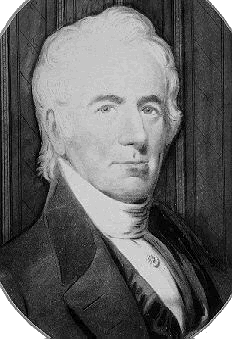 1768 - 1852. A marine shipper by trade, this Bath resident pushed himself into the forefront of the Maine political scene by becoming one of the most outspoken advocates for the state's independence from Massachusetts. In 1820, King's hard work came to fruition when legislators in Boston granted Maine the right to secede and become its own state. The people of Maine rewarded King's efforts by electing him the first governor of Maine. He would later go on to lead a rather distinguished career in public service at both the federal and state level. He was born in Scarborough, Maine.
For more information visit : http://www.aoc.gov/cc/art/nsh/king_w.cfm
---
George Mitchell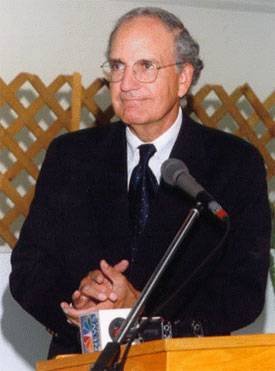 1933 - Present. George Mitchell was born in Waterville and studied at Bowdoin College. After a distinguished career in the legal field, Mitchell was named a U.S. District Court judge by President Carter in 1979. His judicial appointment was short lived, however, as newly appointed Secretary of State Edmund Muskie recommended, and then Governor Joseph Brennan appointed Mitchell to complete the remaining two years of Muskie's term as Senator. Mitchell went on to a remarkable career as Senator from Maine. He was appointed to the Select Committee on the Iran - Contra Affair, which aided his election to the post of Senate Majority Leader in 1988. Despite retiring from the Senate in 1994, Mitchell has continued to lead. His most recent accomplishments include brokering the peace accords in Northern Ireland (1998), serving as chairman of an International Fact Finding Committee on violence in the Middle East (2001), and investigating steroid use in Major League Baseball (2007). He is the founder of the Mitchell Institute, a statewide scholarship program whose mission is to increase the likelihood that young people from every community in Maine will aspire to, pursue and achieve a college education.
For more information about George Mitchell, please visit https://library.bowdoin.edu/arch/mss/m202.shtml
---
Edmund Muskie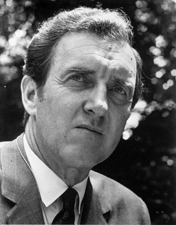 1914-1966. Former Secretary of State Edmund Muskie was born in Rumford, Maine and studied at Bates College. He began his political career as a member of the U.S. House of Representatives and later served for two terms as Maine's Governor. In 1958, Muskie was elected to the U.S. Senate where he served for 22 years. He became President Carter's Secretary of State in 1980 and served as in integral member of the Tower Commission during the Iran - Contra Scandal. Muskie also ran for President in 1972 and was the Democratic Party's nominee for Vice President in the 1968 election. A graduate program for public policy was established in his name at the University of Southern Maine.
For more information visit the Edmund S. Muskie Archives at Bates College or http://bioguide.congress.gov/scripts/biodisplay.pl?index=M001121.
---
Nelson A. Rockefeller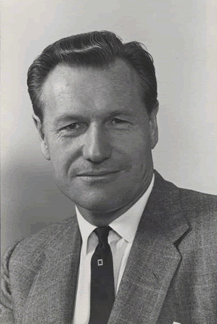 1908-1979. Nelson A. Rockefeller was born in Bar Harbor and spent summers at the family home there. The Rockefeller family donated property on Mt. Desert Island that became Acadia National Park in 1919. Nelson A. Rockefeller served as Governor of New York from 1959-1973 and as U.S. Vice President under President Gerald Ford from 1974-1977. http://www.rockarch.org/
---
Margaret Chase Smith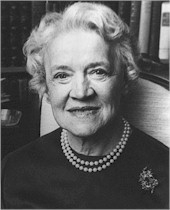 1897-1995. Skowhegan native Margaret Chase Smith was elected to the U.S. Senate in 1948, making her the first woman from Maine elected to this position and also the first women to serve in both houses of Congress. Smith distinguished herself in office by being one of the few politicians to openly stand against the "Red Scare" politics of the 1950's. Smith also made history by running for President in 1964, becoming the first woman to be seriously considered for nomination.
For more information visit the Margaret Chase Smith Library or the U.S. Senate Historical Office
---
Samantha Smith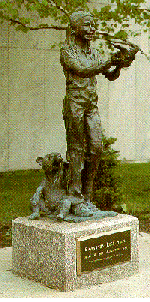 1972 -1985. In 1982, Manchester native Samantha Smith captured the hearts of the world when she expressed her fears of the possible threat of nuclear holocaust in a now famous letter to Soviet Premier Yuri Andropov. Touched by the sincerity of this young Maine girl's letter, Andropov invited Smith to visit the Soviet Union, making her one of our country's youngest ambassadors for peace. Smith and her father were tragically killed in a plane crash in 1985, however, her legacy of peace and goodwill still lives on.
For more information visit: http://www.samanthasmith.info/
---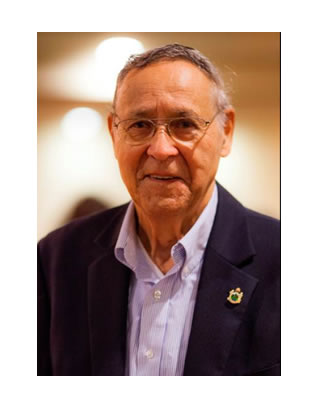 Gerald E. Talbot
1931- present. Gerald E. Talbot a Bangor native, was Maine's first African-American legislator, as well as a civil rights activist. He was the first president of the Portland's NAACP chapter and led the passage of the Maine Fair Housing Bill and the Maine Human Rights Act. Talbot was one of the several Mainers attending the March on Washington in 1963 when Dr. Martin Luther King, Jr. delivered his "I Have a Dream" speech. In the Maine Legislature, he also supported tribal sovereignty and sponsored Maine's first LGBT rights legislation. In 1995, the University of Southern (USM) conferred on Gerald Talbot and honorary Doctor in Humane Letters degree and dedicated an auditorium in his name: the Gerald E. Talbot Lecture Hall. His daughter, Rachel Talbot Ross, also became a legislator and currently represents House District 40.