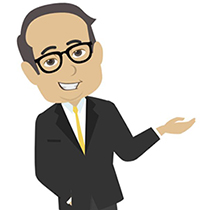 If you are doing other projects or just want to learn more about lawmaking and government, check out these online resources. If you locate others that you think kids or teachers would like, let us know and we may add them to this site.
http://www.apsanet.org
American Political Science Association (APSA), world's largest professional organization for the study of politics. Includes Civic Education Network with resources for teachers at all levels, divided into four levels: recent reports and scholarly essays, civic education organizations, teaching and research resources, and student civic engagement surveys and data.
http://www.arsalyn.org/
Arsalyn Program, a non-partisan program of the Ludwick Family Foundation. Promotes youth civic and political engagement. Lessons encourage "Democracy in Action" projects that bring high school students into elementary schools to address key aspects of American citizenship.
http://new.civiced.org/
Center for Civic Education. Thorough listing of sites in the following categories: Civics and Government, Educational Resources, United States Government and Law, United States Politics, International Culture, Law, and Politics, Media, Reference and Research.
http://www.civics.unc.edu
University of North Carolina Civic Education Consortium. Describes the consortium partners, offers resources for teachers, and posts information about the North Carolina Statewide Civic Index.
https://humanities.unc.edu/programs/nc-civic-education-consortium/
A website of Civitas International. Introduced in 1995 and managed by the Center for Civic Education as "an online resource and service for civic education practitioners (teachers, teacher trainers, curriculum designers) as well as scholars, policymakers, civic-minded journalists, and non-governmental organizations (NGOs) promoting civic education all over the world." Unique international electronic resource.
http://www.crf-usa.org
Constitutional Rights Foundation, a "non-profit, non-partisan, community-based organization dedicated to educating America's young people about the importance of civic participation in a democratic society." Includes online lessons, programs and materials. Site identified as a "PBS TeacherSource" and "Best of the Web for Teachers!"
http://education.indiana.edu/ciedr/
The Center for International Education, Development and Research (CIEDR) at Indiana University-Bloomington promotes an international scholarship of engagement through cross-cultural educational research and development to improve education and the social condition in the U.S. and abroad.  Useful internet resources for educators, researchers, and citizen groups.
http://www.iop.harvard.edu/
The Institute of Politics at the John F. Kennedy School of Government at Harvard University. A National Campaign to bring civic education to younger students through partnerships with schools that promote civic education in their communities.
http://www.sustainable.org/creating-community/civic-engagement/535-institute-for-the-study-of-civic-values-iscv-
ISCV works to apply America's historic civic values to contemporary issues and problems, to develop both theory and practical strategies aimed at building community, and to promote civic literacy through conferences, workshops and seminars.
http://www.annenbergclassroom.org/
This website connects award-winning, comprehensive curriculum on the Constitution and its amendments to daily civics news and student discussion. 
http://www.lwv.org
League of Women Voters. Site demonstrates League's longstanding focus on civic participation and civic education and knowledge, with special attention to voter information.
http://www.multistate.us
MultiState Associates Inc. Provides links to all 50 states and the District of Columbia homepages and legislatures.
http://www.ncsl.org
The National Conference of State Legislatures is a bipartisan organization that serves the legislators and staffs of the nation's 50 states, its commonwealths and territories. NCSL provides research, technical assistance and opportunities for policymakers to exchange ideas on the most pressing state issues. Access NCSL's research in policy areas of interest to state legislatures.
http://www.canivote.org/
National Association of Secretaries of State provides answers to Who? Why? How? and Where? of voting, with information about elections in all 50 states.
http://www.thisnation.com/
ThisNation.com is a repository of basic information, resources and historical documents related to American Government and Politics. Its primary goal is to promote more effective participation in the American political system by providing factual, non-partisan information about government and politics in the United States of America . ThisNation.com also offers an online, open American government and politics textbook.
This page has been assembled only for the purposes of this project. The Secretary of State's Office is not responsible for the contents of these sites, and their presence on this list should not be viewed as an endorsement.