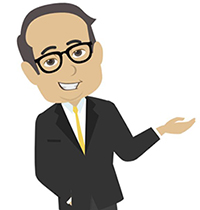 "Legislative committees, town councils and school boards have to agree on certain rules of behavior to get their work done. Without rules, their meetings would be confusing or chaotic. So, many groups adopt Robert's Rules of Order for their procedures. The following online sources can help you understand the process for running a meeting in an orderly way."
http://parlipro.org
A companion website to Roberts Rules Online. Includes tutorials, multiple choice quiz, and frequently asked questions about parliamentary procedure.
http://www.roberts-rules.com
Site maintained by California State Association of Parliamentarians. Includes survival tips on Robert's Rules of Order.
http://www.rulesonline.com
The official Robert's Rules of Order Web Site, maintained by the Robert's Rules Association. Has short history of Robert's Rules and information on the basics of parliamentary procedure.
Directory with extensive list of web pages on parliamentary procedure, including sites maintained by the National Association of Parliamentarians and the American Institute of Parliamentarians.