Patrick Dempsey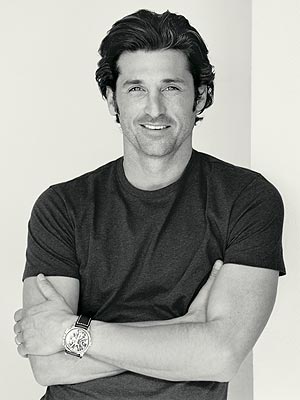 1966 - present. Patrick Dempsey was born in Lewiston, Maine, to Irish-American parents. He grew up in nearby Buckfield, Maine, graduating from Buckfield High School. While in high school, he placed third in a National Juggling Competition.
Founded by the actor Patrick Dempsey  The Dempsey Challenge is a run/walk/cycle event and is the premier fundraiser of the Dempsey Center.  Started with the intention of giving back to the community where he grew up, and where his mother first received cancer treatment in 1997.
He made his acting debut in 1985 with a part in the movie Heaven Help Us. In 1987, he played a janitor, Rudy, in Meatballs 3.
He achieved major movie star status in 1987 with Can't Buy Me Love. The "geek-to-popular" type comedy launched him and co-star Amanda Peterson to teen idol status, and in 1989, he turned in another strong performance in Loverboy, playing a pizza delivery guy. He appeared in the successful Mobsters (1991), JFK: Reckless Youth (1993) -- in which he played John F. Kennedy -- as well as With Honors (1994) and Outbreak (1995).
He married Jillian Fink in 1999 and in 2002, their daughter Tallulah was born. That same year, Dempsey played the fiancee of Reese Witherspoon in Sweet Home Alabama.
He auditioned for the starring role in the popular series House, M.D. (which later went to Hugh Laurie) before landing the role of Dr. Shepherd on Grey's Anatomy. He's come full circle with show's popularity, and has gained new respect for fame.
In 2007, Patrick and Jillian Dempsey welcomed twin sons Darby and Sullivan. Patrick Dempsey has appeared in more than 40 films to date, most recently Enchanted and Made of Honor.
In his free time, he enjoys collecting antiques, remodeling homes and skiing. He is co-owner of the Indycar Series team Vision Racing.
For more information, please visit: http://www.dempseycenter.org/
---
John Ford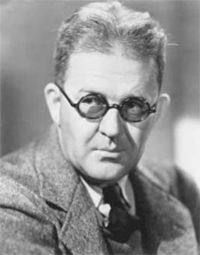 1894 -1973. John Ford, born John Feeney, in Cape Elizabeth and raised on Munjoy Hill in Portland. Feeney attended Portland High School in Portland, where the auditorium is named after him.
Ford moved to Hollywood in 1914 where he immediately began work in the film industry. He directed such classics as, "The Grapes of Wrath," "The Man Who Shot Liberty Valance," "Stagecoach," and many others.
He went on to win 6 Oscars for the Western films he directed over the course of the 20th Century.
For more information visit: https://www.themainemag.com/features/2744-john-ford-statue/#close
---
David E. Kelley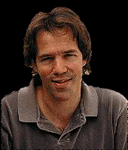 1956 - Present. Born in Maine, David attended Princeton University and Boston University Law School. A former Boston Lawyer, in the last decade he switched careers to become a successful television producer and writer. His first film script was "From the Hip" starring Judd Nelson. He has written and produced for the TV shows "Hill Street Blues," "L.A. Law," "Picket Fences," and is the executive producer of "Chicage Hope."  David's most recent shows are "The Practice" and "Ally McBeal" which have both won Emmy Awards. He is married to Michelle Pfeiffer and they have two children.
For more information, visit: http://www.biography.com/people/david-e-kelley-9542233
---
Anna Kendrick
1985 - present. Born in Portland, Maine Kendrick is an actress and singer. She began her career as a child actress in theater productions and her first starring role was in the 1998 Broadway musical High Society. Her performance earned her a Theater World Award, as well as nominations for Featured Actress in a Musical at the Drama Desk Awards and Tony Awards. She went on to play a supporting role in the 2003 New York City Opera production of Stephen Sondheim's musical "A Little Night Music."  She later made her feature film debut in the musical comedy Camp (2003). Kendrick attended Deering High School in Portland before entering the entertainment business. She was also a founding member of Musica de Filia. Kendrick rose to prominence in 2008 for her role in the fantasy romance Twilight and has acted in many major motion pictures to date.
For more information visit: https://en.wikipedia.org/wiki/Anna_Kendrick
https://www.pressherald.com/2016/11/13/anna-kendrick-is-more-than-a-scrappy-little-nobody/
https://parade.com/944240/maramovies/anna-kendrick-christmas-movie-exclusive-interview/
---
Linda Lavin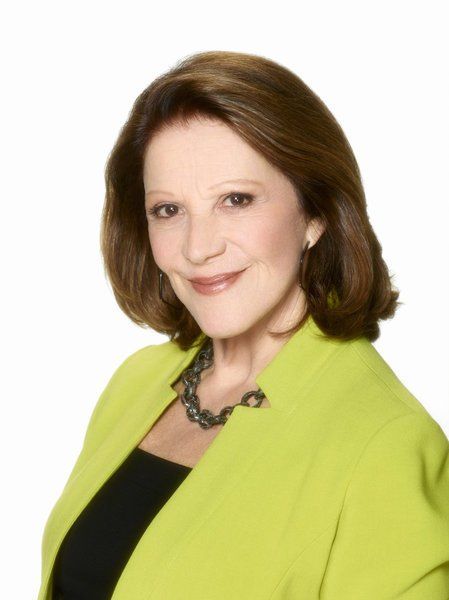 1937 - Present. Born in Portland, Maine, Linda graduated from the College of William and Mary and moved to New York where she began appearing in Broadway musicals and received her first Tony nomination for "Last of the Red Hot Lovers." After moving to Hollywood, she appeared in the TV show "Barney Miller" before she nabbed the role of Alice Hyatt on the TV sitcom "Alice." "Alice" ran from 1976 to 1985. She continues to direct, produce and star in television movies and has received four Emmy Awards. Linda has also won a Tony for her perfomance in Neil Simon's "Broadway Bound."
For more information, visit: http://www.imdb.com/name/nm0492089/bio
---
Nicole Maines
1997 - present. Transgender actress Nicole Maines.  Born Wyatt Maines, an identical twin with brother Jonas, Nicole grew up primarily in Maine. In elementary school, Nicole was barred from using the female bathroom and forced to use the staff bathroom. Maines and her family sued the school district, claiming the school was discriminating against her. Nicole was Susan Doe in the landmark case Doe v. Regional School Unit 26. The Maine Supreme Judicial Court ruled that the school district violated the state's Human Rights Act and prohibited the district from barring transgender students access to bathrooms consistent with their gender identity. It was the first time any state's highest court had ruled in such a case in favor of a transgender student.
In 2015, Maines and her family were the subject of Becoming Nicole: The transformation of an American Family, a book by Washington Post writer Amy Ellis Nutt.  It chronicles the family coming to terms with Maines' being transgender. That same year, Maines appeared in the USA Network show Royal Pains as a transgender teen whose hormones might be endangering her health. In 2016, Maines was one of 11 individuals featured in an HBO documentary titled The Trans List where each person relate their personal stories of being transgender.
In July 2018, it was announced that Maines would appear as a series regular in the fourth season of the CW series Supergirl.  She portrays  Nia Nal, a distant relative of Legion member Dream Girl, and as such played the first transgender superhero on television. Her character is described as a "soulful woman with a fierce drive to protect others." In 2019, Maines starred in Bit, a horror movie about queer female vampires, winning the top acting prize at the Outfest Los Angeles LGBTQ Film Festival.
---
Andrea Martin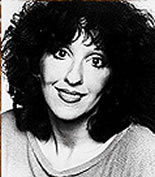 1947 - Present. Born in Portland, Maine, Andrea Martin first appeared in children's theatre. She starred for seven years in the comedy troupe's popular television series, "SCTV," along with series regulars Catherine O'Hara, John Candy, Eugene Levy and Rick Moranis. During those years, Martin won two Emmy Awards for writing the weekly show and was nominated for Best Actress. In 1991, Martin won a Tony Award for her role on Broadway in "My Favorite Year." Some of her film credits include the 1998 Blockbuster movie "Wag the Dog," "Club Paradise," "Innerspace," "Wholly Moses," "Silent Night, Holy Night," "Soup For One" and "Cannibal Girls."
For more information visit: http://www.imdb.com/name/nm0551908/bio
---
Abbott Vaughn Meader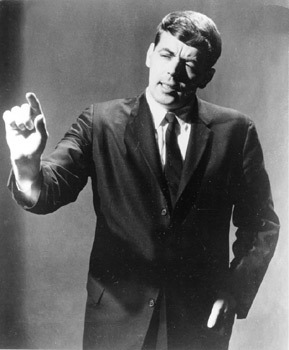 1936 - 2004. Born and raised in Waterville, Maine, Meader was Camelot's court jester, known for gently poking fun at the Kennedys on the 1962 album "The First Family." The album was the fastest-selling record of its time. It sold 7.5 million copies and won the Grammy for album of the year and best comedy performance. He appeared in Time and Life Magazines, on "The Ed Sullivan Show" and packed rooms in Vegas. Upon his return to Maine, he wrote and played bluegrass and country music and became known for his honky-tonk performances at local taverns.
For more information visit: http://mentalfloss.com/article/66030/surprising-story-famed-jfk-impersonator-vaughn-meader-and-why-youve-never-heard-him
---
Judd Nelson

1959 - Present. Portland native Judd Nelson achieved his first taste of success in the movie "St. Elmo's Fire." Since then, Nelson has appeared in hit films such as "The Breakfast Club" and "New Jack City." He also starred in the situation comedy series "Suddenly Susan." For more information visit http://www.imdb.com/name/nm0000555/bio
---
Victoria Rowell
1960 - present. Born in Portland, Maine and raised in foster care, Victoria Rowell was best known for her portrayal of Drucilla in the daytime drama The Young and the Restless on CBS, and for her eight-season stint on the prime-time mystery Diagnosis Murder.
A professional dancer since the age of 17, Victoria received scholarships to the School of American Ballet, the American Ballet Theatre, and the Dance Theatre of Harlem. She also danced with the American Ballet Theatre II.
Bill Cosby discovered her while she was auditioning for The Cosby Show, and she landed a recurring role in the series. She was later cast by him in Leonard Part VI. Other television credits include guest appearances in the prime time/ series The Fresh Prince of Bel-Air and Herman's Head, and the daytime dramas As the World Turns, on CBS, and One Life to Live. She also appeared with Eddie Murphy in the feature film The Distinguished Gentleman.
Victoria, who was a foster child, founded the Rowell Foster Children's Fine Arts Scholarship Fund, which provides ballet classes for foster children.
In 2007, Victoria Rowell won Outstanding Debut Author for her literary work 'The Women Who Raised Me"
For more information, please visit: http://www.imdb.com/name/nm0005389/
---
Tim Sample

1951 to Present. Boothbay, Maine, native Tim Sample has been a regular contributor to "CBS Sunday Morning" for the past four years. Tim's unique look at Maine life began as a comedy routine regularly presented at events throughout Maine. Tim's segment on the Sunday Morning show called "Postcard's from Maine" are broadcast about once a month. Tim was recruited for the show back in 1993 by then host Charles Kuralt. Visit http://www.timsample.com/
---
Timothy Charles Simons
1978 to Present. Readfield, Maine, Timothy Simons graduated from Maranacook High School in 1996 and the University of Maine in 2001. He is an actor and comedian best known for his role as Jonah Ryan on the HBO political sitcom "Veep" a jerk of the highest order, which has received five nominations and one win from the Screen Actors Guild Award for Outstanding Performance by an Ensemble in a Comedy Series.  He also made numerous acting appearances in "The Interview", "Goosebumps", "Christine", "The Boss" and "The Hustle". For Disney, he provided the voice of Butcher Boy in  "Ralph Breaks the Internet" and Supersonic Stu in "Big Hero 6": the series.
Married to Annie Simons they have  twins born in 2011. His sister, Lacy Simons, owns a bookstore in Rockland, Maine "Hello Hello Books".
Image courtesy of wikipedia: https://en.wikipedia.org/wiki/Timothy_Simons