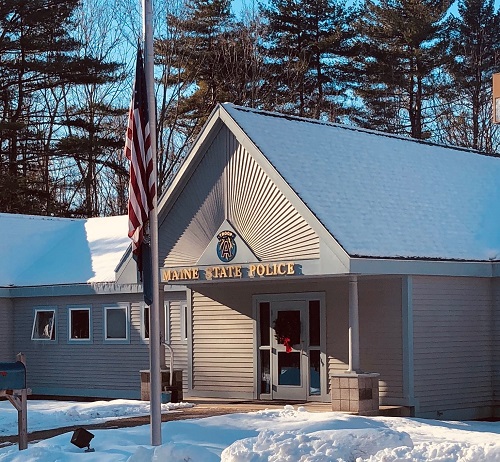 Troop A is responsible for patrolling in suburban towns of Alfred, Dayton, Hollis, Lebanon and Lyman. The Troop consists of a Lieutenant, 3 Sergeants, 3 Corporals, 9 Troopers and one Secretary. Troop A leads the way by exhibiting the Maine State Police Core Values of Integrity, Fairness, Compassion and Excellence.
Troopers are also assigned to numerous specialty units in addition to their patrol functions. Troop A has personnel assigned to the Tactical Team, Dive Team, K-9 Team, Evidence Response Team and as Drug Recognition Experts. Members of these teams assist state, county and municipal police agencies with their expertise in their given specialties. We also have Troopers who are certified instructors in Firearms and EVOC through the Maine Criminal Justice Academy.
Troop A is honored to assist the United States Secret Service several times each year in providing security for visits by former President George W. Bush and his family at Bush's summer home located at Walker's Point in Kennebunkport. We also assist the United States State Department in providing security for visiting diplomats and dignitaries to Walker's Point.
The Troop A barracks is located on Route 202 in Alfred.
Commanding Officer
Lt. Kevin Burton
Route 202 -- 502 Waterboro Rd
Alfred, ME 04002
Phone: 207-459-1300
Fax: 207-324-0872
Integrity * Fairness * Compassion * Excellence