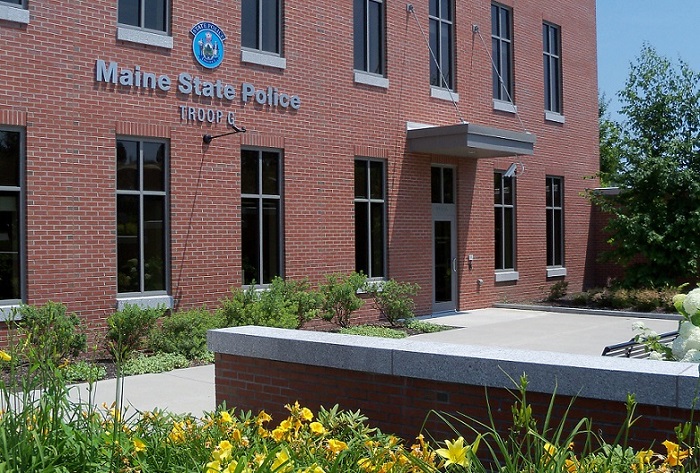 If you have in interest in a career as a Maine Trooper please contact by calling 207-877-8004.
Troop G patrols the Maine Turnpike from the New Hampshire/Maine State Line in Kittery to Augusta. The Maine Turnpike is part of the I-95 system. Headquartered in Portland, Troop G consists of a Lieutenant, five Sergeants, five Corporals, and twenty-four Troopers.
Safety of motorists using the Turnpike is our main concern. The Troop utilizes the most modern radar and laser speed-measuring devices. In addition, the State Police Air Wing assists in monitoring traffic. Both marked and unmarked cruisers patrol the road.
Troop G personnel are trained in speed-measuring devices, drug interdiction techniques, impaired driver apprehension, and commercial vehicle enforcement. Two weigh stations for commercial trucks are located in Kittery and York. Troopers also work closely with the federal Drug Enforcement Agency and the Maine Drug Enforcement Agency. Rest areas, parking lots, and the information center located in Kittery are routinely patrolled to ensure the safety of the public. Our goal is to provide a safe and enjoyable trip on the Turnpike whether you are a visitor to Maine or a daily commuter.
Commanding Officer 
Lt. Jodell Wilkinson
2360 Congress Street
Portland, Maine 04102
Phone: 207-871-7755
Integrity * Fairness *Compassion * Excellence