Endangered & Threatened Species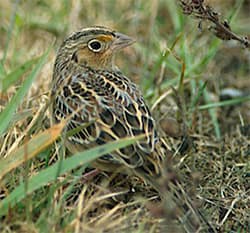 The Maine Legislature established the foundation for Maine's Endangered Species Program when it passed the Maine Endangered Species Act [MESA] in 1975 in response to concerns that various species of fish and wildlife were in danger of disappearing from the State. This act covers all of Maine's inland fish and wildlife (including invertebrates), and gives the Commissioner of Maine's Department of Inland Fisheries and Wildlife [MDIFW] the authority to implement MESA. In 2003, the Maine Legislature passed legislation that gives the Commissioner of the Department of Marine Resources authority to specifically list and conserve endangered and threatened marine species. Endangered and Threatened plants are the responsibility of the Maine Natural Areas Program which resides in Maine's Department of Agriculture, Conservation and Forestry.
Since passage of MESA in 1975, the Maine Legislature passed laws or modified MESA to fund the Endangered Species Program (Maine Endangered and Non-game Wildlife Fund), establish Essential Habitats for the protection of endangered and threatened species' habitat, and to establish the Legislature's authority to modify Maine's list of endangered and threatened species (Listing Endangered and Threatened Species in Maine).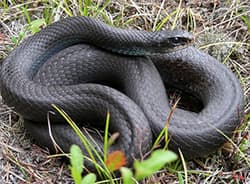 Photo Credit: Jonathan Mays, MDIFW
The Endangered Species Program has grown dramatically since its beginnings when it was primarily the responsibility of one person. The program is now an integral part of MDIFW and does not totally reside within a specific bureau or group. All Department entities are involved in endangered and threatened species conservation at some level, and all are vital to the ultimate success of the Program.
Conserving Maine's rare, endangered, and threatened fish and wildlife is a challenging task that requires MDIFW to work closely with our many partners, including other government agencies, private organizations, colleges and universities, landowners, and individuals. It also requires us to be involved with similar programs in other states at the regional and national scale to coordinate our efforts, share costs and ideas, and to improve efficiencies.
Please explore the full scope of Maine's Endangered Species Program by clicking on the many links on our website – we believe you will be surprised and pleased to know what our partners and we are accomplishing for the benefit of Maine's rare, endangered, and threatened species.