Start your Maine fishing adventure here.
Maine's nickname "Vacationland" is well deserved – and not just for the lighthouses and lobster. Maine offers some of the best fishing and hunting opportunities in the country. With over 32,000 miles of rivers and streams, 6,000 lakes and ponds, and millions of acres of extraordinary land, it is the ultimate playing field for the outdoor enthusiast. Anglers seek Maine for its native brook trout and Arctic charr fisheries, famous leaping landlock salmon, fierce-fighting bass, and more. Whether you come for fishing, hunting, or both - Maine has a little something for everyone. To get a truly unique experience, plan your visit to Maine with a licensed guide to help create an unforgettable trip. Tight lines!
Something for every level of angler.
Make the most of your trip.
Learn about Maine's fisheries and hatcheries.
Keep Maine's Waters Clean + Healthy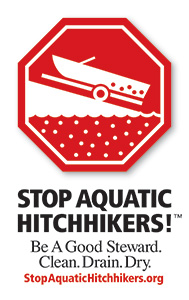 Protect our waters from aquatic invasive species
Maine waters, as well as the fish, wildlife, and recreation they support, are threatened each year by introductions of fish, plants, diseases, and other aquatic invasive species that compete with and displace native natural communities. Do your part by learning how to properly clean and dry your angling equipment.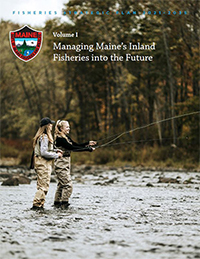 Conserving Maine's fisheries for generations to come.
The 2021-2035 Inland Fisheries and Hatcheries Strategic Plan lays out the goals and strategies to manage Maine's inland fisheries for the next 15 years, ensuring generations to come will experience our prized fishing heritage.
If you've ever wondered about conservation strategies for certain species or regions of the state, how fisheries biologists collect and analyze data, or how MDIFW is working to prevent and limit the spread of invasive aquatic species, we believe you will find this plan as educational and exciting as it is informative.
Free Fishing Weekend
Cast a line or set a tip-up during one of Maine's Free Fishing Weekends, June 3-4, 2023 and February 17-18, 2024.
On these days, any person (except those whose license has been suspended or revoked) may fish without a license. All other laws and regulations apply on these days.
Exploring the Outdoors on Private Land
Maine has a unique history of public access to private land. Over the past 200 years, landowners, residents, and visitors have forged a tradition of neighborliness and shared access that you won't find anywhere else in the nation.
When accessing your next fishing spot, remember that 94% of Maine's forest land is privately owned. The land you are on may be privately owned by an individual, corporation, or land trust. Always treat land with respect and leave it how you found it, if not better. Before accessing private land, ask for permission and say thank you for this incredible gift.
Additional Information, Licenses, and Permits
Sign Up Now!
Receive tips and information to help you plan your next Maine fishing experience.