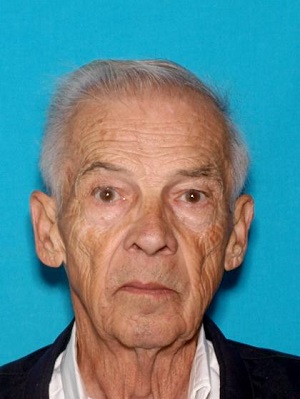 UPDATE: Mr. Pelletier has been located by Bangor Police and has been checked into an area hospital. Thank you all for your assistance.

Maine State Police out of Troop C have issued a Silver Alert for Walter Pelletier, 81, of Canaan. Mr. Pelletier went missing at approximately 12:30 p.m. on Sept. 18, 2020, from his residence at 2000 Hill Road in Canaan. Mr. Pelletier suffers from dementia, hallucinations, and has kidney issues. He is described at a white male, 5'10", 140 lbs., with gray hair and brown eyes. He was driving a Blue 1996 Ford Mustang with a vanity plate of OLDPAPA. 
Mr. Pelletier stated he was going into town, Canaan Superette, to get gas and has not been seen or heard from since.  He has no phone, family is unaware of any destination he would venture to, and none of the stores in town have seen him.
Unbeknownst to Mr. Pelletier he has health problems that may need immediate medical attention.
Anyone who sees Mr. Pelletier should call 911 or 207-624-7076 x 9 and leave a message for Corporal Rick Moody.