March 8, 2021
Jennifer Newendyke
On 03/02/2021, the Augusta RCC received a call on a vehicle that was traveling 100+ MPH southbound in Kennebunk before it pulled over abruptly.  Tr. Loder found the vehicle abandoned at the Wells line and discovered it had been reported stolen from Portland the night before.  A few minutes later, Cpl. Rogers came upon a man hitchhiking just south of Exit 19.  The subject – identified as Jacob Bowman (20) from Florida - admitted driving the car but denied stealing it.  Bowman said he borrowed the car from a friend and was headed to Tennessee when the car ran out of gas.  After coordinating with Portland PD, Bowman was charged with Theft by Unauthorized Use of Property.
On 03/07/2021, Cpl. Duda and Sgt. Pappas assisted in locating a reportedly armed suspect that had committed a home invasion in Massachusetts. The suspect was ultimately located in Scarborough and taken into custody without incident during a felony stop on Payne Road in Scarborough. Sgt. Kennedy and Sgt. Bryant also assisted.
March 12, 2021
Katharine England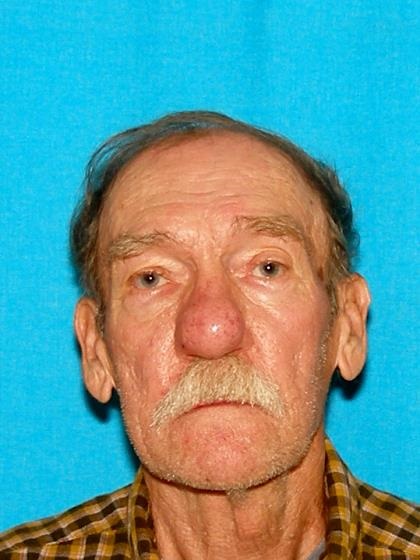 UPDATE: Mr. Salisbury has been found safe by Cpl. Jonathan Russell walking on I-295 in Topsham after a passerby called it in. He is currently being evaluated by rescue.

Farmington Police have issued a Silver Alert for Stephen Salisbury, 79, from Farmington. He was last seen on March 11, 2021, at approximately 3:44 p.m. at his residence on 153 Galilee Road in Farmington. He may be traveling in a red Toyota Corolla with Maine license plate 9894NA. Mr. Salisbury is described as a white male, 6'02" 135 lbs., with blue eyes and gray hair. Mr. Salisbury has Dementia and may be en route to New Hampshire. If you see him, please call 911 or the Farmington Police Department at 207-778-6140.
March 15, 2021
Jennifer Newendyke
On 03/11/2021, Sgt. Pappas investigated an OUI drug crash.  The subject refused the DRE evaluation.  He was summonsed for OUI.
On 03/11/2021, Sgt. Wilkinson was dispatched to a domestic assault at the Gray Park & Ride. Upon arrival, Sgt. Wilkinson gathered further information that an assault had occurred. The victim currently had a protection from abuse order against the suspect. The suspect was also on bail conditions for domestic violence assault regarding a different ex-girlfriend. Sgt. Wilkinson gained information to the whereabouts of the suspect. Sgt. Wilkinson and Sgt. Bureau located the suspect at a residence in New Gloucester. The suspect was taken into custody and transported to the Cumberland County Jail without incident. The suspect was charged with domestic violence assault, violation of a protection from abuse order, and violation of conditional release. Sgt. Porter also assisted.
On 03/13/2021, Cpl. Duda summonsed a female operator from Connecticut for traveling 104 MPH on the Maine Turnpike in Wells.
On 3/14/2021, Tr. Kelley responded to a traffic complaint in West Gardiner involving a motor vehicle traveling at approximately 20 MPH with a mechanical issue.  The operator was a 45-year-old Massachusetts resident alone in the vehicle who refused to stop and continued driving north between 25-30 MPH in lane one.  The vehicle had an obvious wobble in the front end.  Tr. Verhille from Troop D assisted and Tr. Harrington from Troop C deployed spikes at mile 110.  The operator was arrested shortly afterwards.
Cpl. Physic, along with other Lewiston Rec staff, concluded a basketball program which was one of the first programs to open up since the building was shut down to Covid-19. Cpl. Physic was instrumental in implementing safety procedures to keep everyone healthy, and there were no positive cases.
March 16, 2021
Sara M Parsons
Incident Type:   OUI drugs, DTE, Endangering the welfare of a child, & Other Pending Charges
Date:                                     2/20/2021
Town:                                   I-295 Freeport
Trooper:                               tr. lemieux
Brief Synopsis: At approximately 1638 hours, Augusta RCC received several complaints of a motor vehicle traveling North on I-295 swerving. Tr. Lemieux located the vehicle on I-295 in Freeport swerving over both lanes almost striking the guardrail. Tr. Lemieux conducted a motor vehicle stop. After approximately one mile, the vehicle pulled over. The driver (later identified as Paul Trask) showed signs of impairment. Tr. Lemieux noticed a single pill on the passenger floor. Tr. Lemieux spoke with TRASK outside of the vehicle. TRASK had a large bulge in his pants pocket. In his pocket was a large pill bottle with two types of pills inside. The name on the pill bottle was his fiancés. Field Sobriety was conducted. TRASK was placed under arrest for OUI drugs. A DRE performed several more tests. While waiting for a Bail Commissioner, TRASK mother in-law called looking for her grandchild. TRASK said his son was with his mother in law. The mother in-law informed me she did not have TRASK son. Portland PD was requested to go to TRASK residence in Portland. It was found that TRASK left his 8-month-old child inside of his apartment alone for approximately six hours. DHHS was called. TRASK was transported to Cumberland County Jail. The pills inside were counted (593 unknown pills) (8 Xanax pills). All pills will be sent to the lab for testing.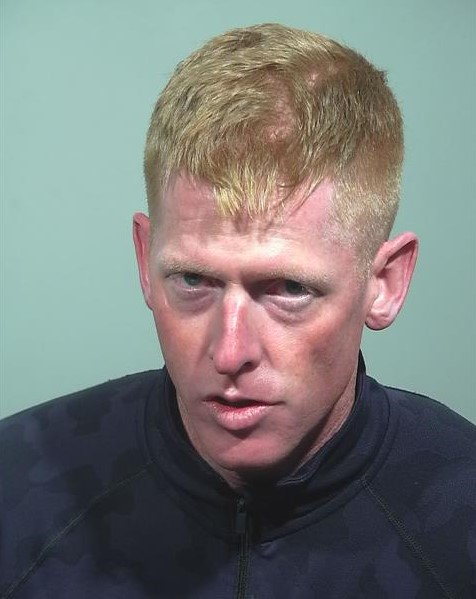 Incident Type:        OUI       
Date:                          2/28/2021
Town:                      Brownfield                   
Trooper:                   Tr. Willard
Brief Synopsis: On 2/29/2021, Trooper Willard was traveling west on Route 113 in Brownfield, when he observed a single vehicle traveling at a high rate of speed in the opposite direction.  The vehicle was confirmed to be traveling at 76 mph in a posted 55 mph zone.  Once Trooper Willard reversed direction and began catching up, the vehicle quickly turned left onto the Wakefield Road.  Trooper Willard closed the distance and the vehicle finally stopped.  The truck was a red 2007 Chevy Colorado pickup which had no registration plates.  Subsequent investigation led to the driver, Michael Shuman of Brownfield to be arrested for suspicion of OUI.  Shuman was transported to Fryeburg Police Department for a breath test.  Shuman was charged with Operating Under the Influence.
Incident Type:   OAR
Date:                                   2/22/2021
Town:                                 Bridgton
Trooper:                             Tr. Knight
Brief Synopsis:  Tr. Knight was traveling south on Rt 302 in Bridgton when she recognized a vehicle traveling north. Trp. Knight turned around, caught up to the vehicle and through prior knowledge and investigation, believed it was being operated by Tiffany Tolman, of Sweden. Tr. Knight conducted a traffic stop and confirmed Tiffany was the operator. She was also on multiple sets of bail. Tiffany was again arrested and booked at the Cumberland County Jail on felony OAR and VCR.