June 25, 2020
Katharine England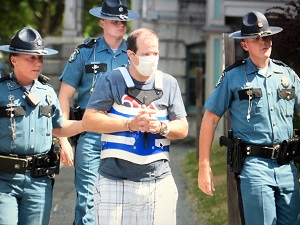 Robert Belmain, 53, of Caribou, was transported today by State Police Troopers to the Kennebec County Jail after he had received medical treatment from injuries sustained in a crash during a high speed pursuit with Troopers on Sunday, June 14th in Waterville. During the pursuit Trooper Mickael Nunez, a 3 year veteran with the State Police was seriously injured as he attempted to deploy a tire deflating device to end the pursuit on Route 3 in China. Trooper Nunez remains at Maine General Medical Center in Augusta with his family, and is listed in fair condition. 
The Maine State Police would like to thank the many people who rushed to render aid to Trooper Nunez when he was struck by the vehicle Belmain was driving.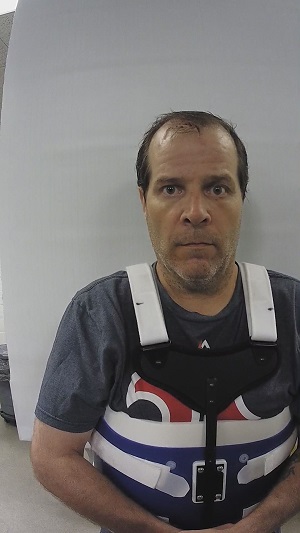 Belmain was charged with numerous criminal offenses to include, Elevated Aggravated Assault, Driving to Endanger, Reckless Conduct and Eluding. Belmain will remain at the Kennebec County Jail and held without bail until his initial court appearance.