Volunteers Requested: Maine State Board of Education Review Panel 
Sign-up Form Link (Hosted by Microsoft Forms)Purpose
Pursuant to Maine State Board of Education Rule Chapters 114 and 149, the Maine Department of Education coordinates review panels related to the approval of Maine institutions of higher education seeking degree-granting authority or approval of its educator preparation program(s) (EPPs). Reviews are also required of any out-of-state institutions seeking approval to offer courses within Maine. This peer review process is critical to maintaining high standards set forth by the State Board of Education on behalf of Maine learners.
The Office of Higher Education & Educator Support Services is therefore seeking volunteers for new review panel members.  A signup form is available to indicate your interest in participating: 
https://forms.office.com/g/rj5XCfxRpn
Membership
Panel members should represent institutions of higher education in Maine.  Faculty, staff, and administrators are all invited to volunteer.
Commitment
Before the Review: 
Panel members will be given the opportunity to review application materials in advance of the formal review date. There will also be a (virtual) preparatory meeting to level-set regarding the review procedures and to answer any panelist questions about the process.
Review Process: 
Applications for degree-granting authority or out-of-state course approval are typically accompanied by a one-day tour; this has been conducted virtually since 2020 but may eventually return to an in-person visit.  Applications for approval of educator preparation programs have traditionally been conducted over the course of three days, which food and lodging provided for panel members.  In the near future, the State Board anticipates reviews will be conducted using a hybrid model, where panel members will have a shorter in-person visit and will conduct other portions of the review virtually.
After the Review: 
Panel members will take the lead in writing a brief section(s) of the review panel report of findings and will be asked to offer their support for the panel's report as a whole.  The chairperson of the panel will be asked to attend the meeting of the State Board of Education where a final vote is conducted.
Sign-up
Those willing to volunteer for a future review panel can fill out this signup form: 
https://forms.office.com/g/rj5XCfxRpn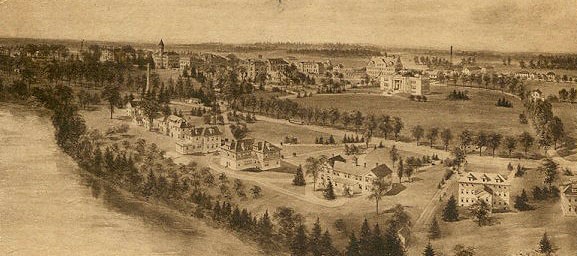 Enrollment in an institution of higher education offers individuals the opportunity to advance their education and meet their intellectual and vocational goals. There are various opportunities for post-secondary enrollment across the state, including Maine's public university and community college systems, private universities and colleges, and licensed for-profit schools which offer vocational and workforce training.
The Higher Education team works with the State Board of Education in reviewing post-secondary requests for degree-granting authority and supports the assessment and approval of educator preparation programs in Maine to ensure the advancement of quality educator candidates. The team also oversees the licensing of for-profit and correspondence schools in Maine, and fulfills transcript requests for certain closed post-secondary institutions in the state.
Contact
Michael T. Perry
Acting Director of Higher Education & Educator Support Services
Phone: 207-441-1718
Email: Michael.T.Perry@Maine.gov