Beginning with Habitat Maps
Interactive Map Viewers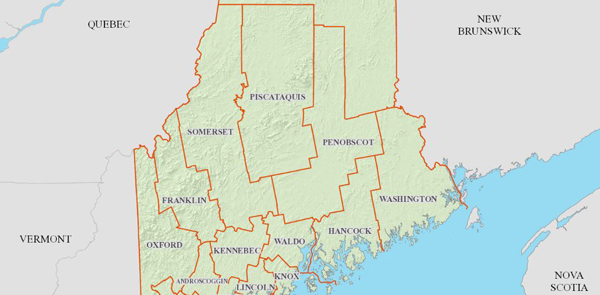 This option is the most popular way our users access BwH data. It is best for real-time desktop or mobile browsing. GIS files cannot be downloaded, but maps can be exported as PDFs and printed as 8.5x11 pages.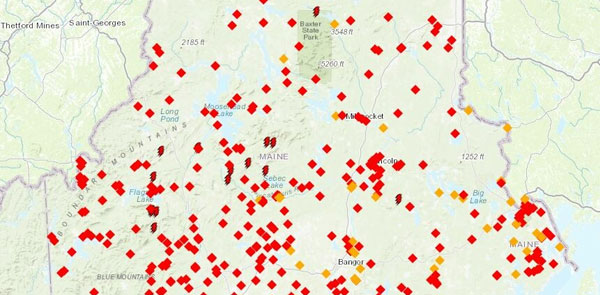 The interactive viewer was created to enhance statewide stream restoration and conservation efforts. The Viewer provides a starting point for towns, private landowners and others to learn more about stream habitats across the state.
Maps and Data Sets
One of Beginning with Habitat's most important services is to provide up-to-date natural resource maps and supporting information. Maps are provided in four formats, including the Online Map Viewer above, paper maps, digital data, and custom GIS maps: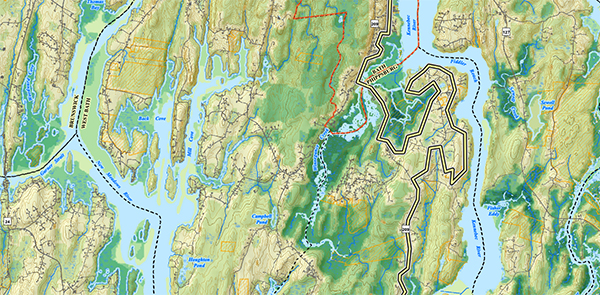 Search PDF maps (printable using a large-format printer/plotter) by town.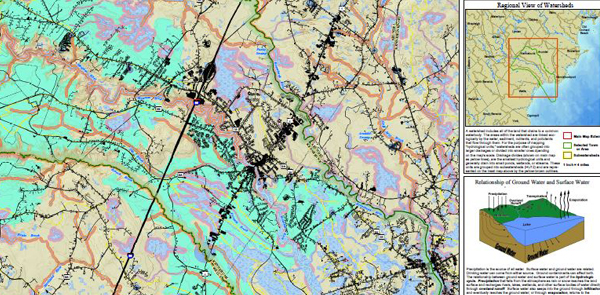 Large Paper Maps
This format is great for meetings, displays, and planning (size varies by town; average is 36"x36"). Request a printed map by filling out this form.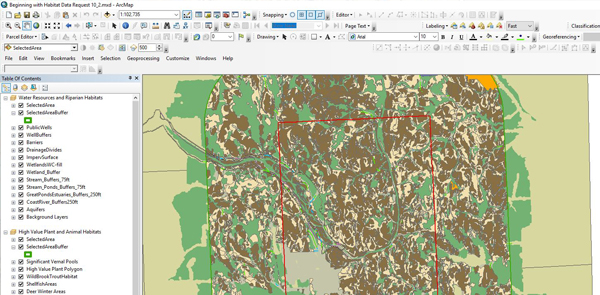 Digital Data
You can use our GIS data to create your own customized planning maps (GIS software required). Simply let us know which town or region you'd like data from, and we will send you the data via OneDrive or on a CD.
Custom GIS Maps
Beginning with Habitat can create customized natural resource maps to include other town features, such as parcels and recreational areas.
Request a Custom GIS Map for your Town
Learn about Mapped Resources
Once you have located your town or land on the Beginning with Habitat maps, use our fact sheets to learn about the unique resources on and around it:
Note: BwH data is intended for planning purposes only. If your project eventually requires environmental permitting, please contact MDIFW's Environmental Review Program.