Philip L. Bartlett II, Chairman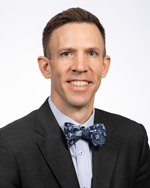 Philip L. Bartlett II, J.D., was appointed to the Maine Public Utilities Commission in June 2019 by Governor Janet Mills. Prior to his appointment, he practiced law with Scaccia, Bartlett & Chabot. He also served in the Maine Senate from 2004 to 2012 and was elected by his peers to serve as Senate Majority Leader from 2008 to 2010. Bartlett chaired the Energy, Utilities and Technology Committee as well as the Joint Select Committee on Maine's Energy Future and he served on the Government Oversight Committee, Natural Resources Committee and Labor Committee. He taught micro and macroeconomics at the collegiate level. Chairman Bartlett holds a juris doctorate degree from Harvard Law School. He completed his undergraduate work at Tufts University, where he graduated Summa Cum Laude majoring in Economics and Political Science. His term expires in March 2025.
Patrick Scully, Commissioner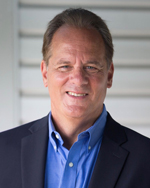 Patrick Scully, Esq. was appointed as Commissioner to the Maine Public Utilities Commission in June 2021 by Governor Janet Mills. Prior to his appointment, Scully was employed with Berstein Shur, where he spent his 36-year career as a municipal, energy and utility regulatory attorney. He was named CEO of the firm in January 2014 and retired at the end of 2019. He has a BA degree from Dartmouth College with a major in Biology and Environmental Studies and he earned his JD degree, magna cum laude, from the University of Maine School of Law. He is recognized by Best Lawyers in America and Chambers USA for his energy law and administrative law work and is AV-rated by Martindale-Hubbell. His term will expire in March of 2027.
Carolyn Gilbert, Commissioner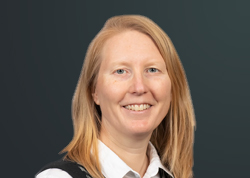 Carolyn C. Gilbert was appointed to the Maine Public Utilities Commission in May 2023 by Governor Janet Mills.  Prior to her appointment, she was a Managing Consultant at Daymark Energy Advisors where she worked with utility commissions across the country on renewable energy policy and economics.  She began her career as a consulting environmental engineer for municipal water and wastewater utilities.  Commissioner Gilbert has served on the Energy Working Group of the Maine Climate Council and is the Maine Chapter Chair of New England Women in Energy and Environment (NEWIEE).  Gilbert holds a Master of Business Administration from the Stephen M. Ross School of Business at the University of Michigan.  She completed her undergraduate work at Dartmouth College and holds bachelor's degrees in Engineering and Environmental Earth Sciences.  Her term expires in March 2029.