March 2, 2020
Katharine England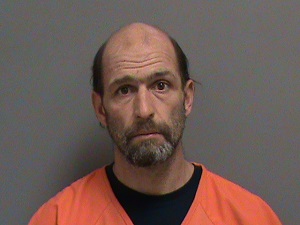 A Clinton man was arrested and is facing felony charges for a fatal crash that killed two men in November of 2019.
On March 2, 2020, Troopers from Troop C arrested David W. Johnson, 44, of Clinton, Maine, after a lengthy investigation that included Specialists from the Maine State Police Traffic Safety Unit and several members of Maine State Police Troop C in Skowhegan.
This was as a result of a crash on November 23, 2019 on Hill Road in Canaan that killed Scott Miller, 55, of and Robert Archer, 58, both of Clinton.
David Johnson is charged with two counts of Class A Felony Manslaughter, two counts of Class B Felony Aggravated OUI causing death, one count of Class C Aggravated OUI causing serious bodily injury and one count of Class D OUI, 1 Prior. Johnson is being held at Somerset County Jail on $5,000 cash bail.