February 9, 2020
Katharine England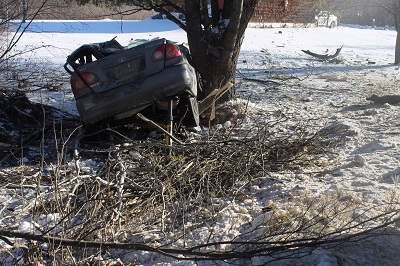 State and Clinton Police say three Clinton teenagers and pre-teens died early Sunday morning when the car they were passengers in slammed into a tree on the Hinckley Road in Clinton.  Two others in the car, including the driver, survived the crash and are being treated at Maine Medical Center for non life threatening injuries . Troopers said the car struck an icy patch on the road, went into an uncontrolled skid and struck the large tree on the passengers side of the 2007 Toyota Corolla.
The three victims are 15 year old Thomas Porfirio , 14 year old Emily Baker and her 12 year old sister, Ashland Baker. The three were dead inside the car when first responders arrived at the crash site.
The injured ,who were also found inside the car, are 14 year old Nevaeh Wilson of Clinton  and the driver is a 16 year old Clinton boy.  His name is being withhold as investigators and district attorney's office continue to review the crash investigation.  The cause is likely to be driver inexperience and speed and the boy did not have a driver's license.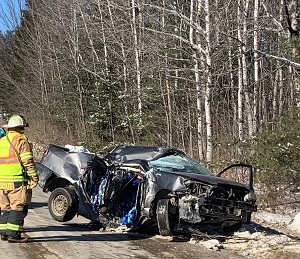 The crash was reported at 7:16 AM by another driver and a team of troopers joined  Clinton Police and Fire Department personnel at the scene.   The crash took place on a straight section of the Hinckley Road, near the intersection of the True Road.