July 28, 2020
Katharine England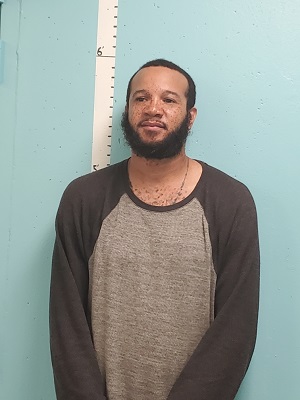 State Police have arrested Derell Guy, 34, of Lynn, Mass., without incident.
On July 27, 2020, at approximately 10:30 a.m., the Wilton Police Department stopped a vehicle on Route 2 in the town of Wilton where Guy was a passenger. Guy, who was wanted on a criminal arrest warrant out of Massachusetts for Armed Robbery and Murder, fled on foot and remained at large overnight.
At 11:30 a.m. on July 28, 2020, Maine State Police received credible information of a confirmed sighting of Guy behind a residence on Earth Way in the town of Carthage.
Multiple law enforcement agencies immediately responded and saturated the area. After a brief K-9 track with the Maine State Police Tactical Team, Guy was located at approximately 1 p.m. and taken into custody without incident. He was located on the Winter Hill Road in Carthage, Maine, approximately 6 miles from where he was initially stopped.
Guy has been transported to the Franklin County Sheriff's Office where the U.S. Marshals Service will be charging him with being a fugitive from justice and Guy will await extradition from the Commonwealth of Massachusetts. 
This operation was a combined effort from the Maine State Police, Maine Warden Service, Maine Forest Service, Franklin County Sheriff's Office, Wilton Police Department, Department of Corrections, U.S. Border Patrol, U.S. Marshals Service, the Maine State Police Tactical Team and Maine State Police Crisis Negotiation Team. 
We would like to thank the members within the surrounding communities for their continued support and the ongoing information that was provided.

(Edited 5:39 p.m., July 28, 2020 - corrected the spelling of Guy's first name)