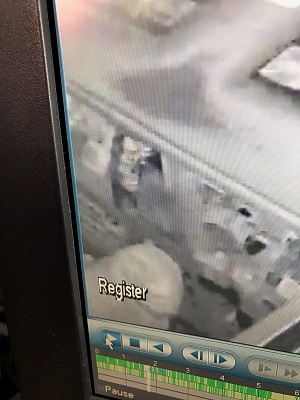 Maine State Police are asking for the public's assistance in identifying two men who burglarized two area businesses in Hollis.
During the early morning hours on November 15, 2019, two male suspects burglarized the Pizza Garage and Station House Convenience Store in Hollis. Two safes were broken into and a large amount of cash was stolen.
If you have any information on this crime or can identify the suspects please contact Cpl. Douglas Cropper at 207-624-7076. You can remain anonymous. You can also report it on our State Police Headquarters Page.