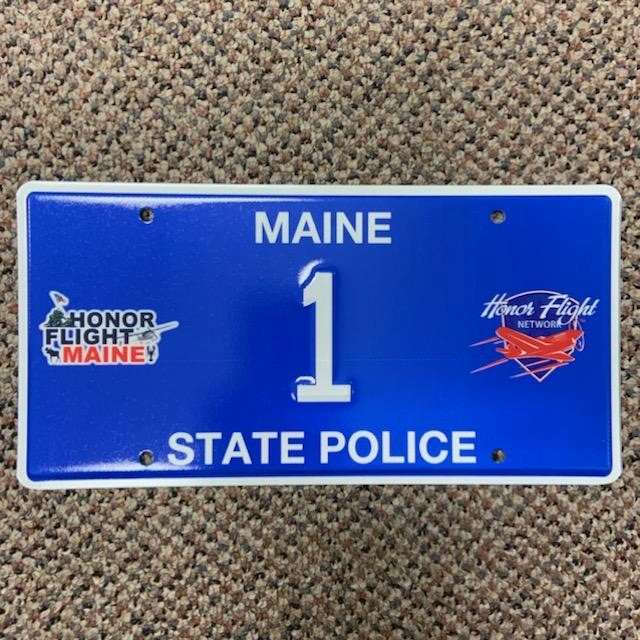 Maine State Police and the Maine State Troopers Foundation recently announced that the 2019 State Police Commemorative Plate will be supporting Honor Flight Maine. Designated Troopers will start displaying the plates on Veterans Day, Nov 11, 2019, and they will remain on the cruisers until the end of the month.
"We are privileged to team with the Maine State Troopers Foundation to honor all veterans during the month of November and to heighten awareness of the unique mission of Honor Flight Maine," said Col. John Cote, Chief of the Maine State Police.   "Many of Maine's eldest and most tenured veterans would have no way to travel to our National Monuments on their own.  Honor Flight Maine provides free transportation to these deserving veterans and allows them the chance to visit and experience the memorials created to honor their service and sacrifice."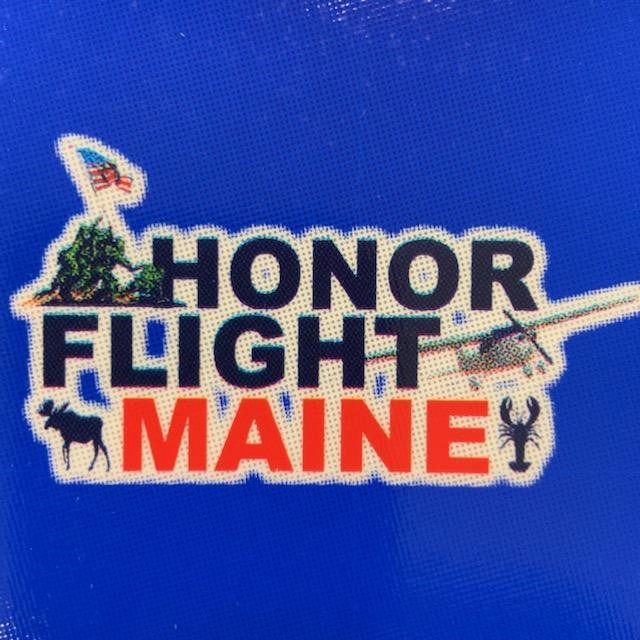 Honor Flight Maine is a non-profit organization created to honor American Veterans for their service and sacrifice. They transport veterans to Washington D.C. for tours of the memorials, giving special consideration to frail and terminally ill veterans. Honor Flight Maine frequently hold events welcoming home veterans or celebrating their service to our country.
"On behalf of all of us at Honor Flight Maine who Volunteer and serve the Veterans of Maine, we thank you dedicated public servants for this opportunity to 'ride with pride' with our organization's name and logo on each Maine State Police Trooper's vehicles," said Board Chariperson Laurie A. Sidelinger.  "We have been looking forward to this with excitement and anticipation since we heard the news we were chosen for such an honor!"
How appropriate and very special to us at HFM with November 11, 2019 (Veteran's Day) approaching, and our great state and nation celebrating Veterans and their families all month!  The plates will be visible as a tribute to our Veterans that have served and continue to protect us as all of you do so selflessly as our State Troopers! 
"We are so grateful and thank you all for your service every hour, every day, as many of you have years of military service as well!" 
The Maine State Troopers Foundation (MSTF) was established in 1994 as a non-profit entity dedicated to providing support for programs of public safety and prevention of crime.
"The Maine State Troopers Foundation is honored to partner with Honor Flight Maine to help raise awareness of their efforts in providing so many of our veterans an opportunity to visit Monuments in our nation's capital, which honor the dedication and sacrifices they have made to ensure the freedom we all enjoy today," said Sgt. Aaron Turcotte on behalf of the Maine State Troopers Foundation.   "As a state trooper, I am proud to recognize these efforts, as well as the support from the Maine State Police in allowing our troopers to display these commemorative plates commencing on Veteran's Day."