November 10, 2019
Katharine England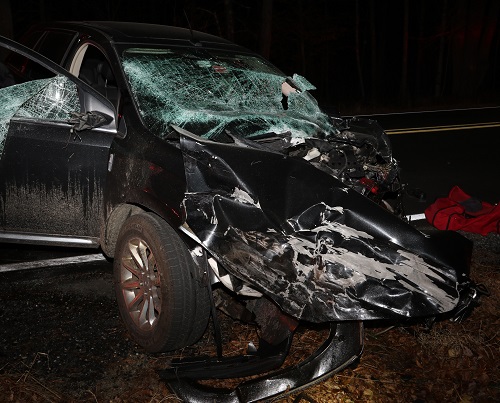 A Litchfield man is facing charges after the fatal collision that killed two people. 
On Nov. 9, at approximately 7:39 p.m., State Police received an erratic operation-related traffic complaint in Litchfield, and several minutes later at approximately 7:49 p.m. a report of a crash was called in to dispatch. State Police out of Troop D investigated a two-vehicle crash in Litchfield on Nov. 9, 2019. Troopers James Moore, Nicholas Gleeson, and Kyle Pelletier determined that  a Lincoln SUV driven by Shawn Metayer, 60, of Litchfield apparently crossed the centerline on the Hallowell Road and struck an oncoming vehicle. The occupants of the other vehicle, a full-sized pickup truck, were Derek Trudeau, 48, and his wife Stephanie Trudeau, 40, both of Litchfield, were killed upon impact. The Trudeaus were travelling to pick up their 9-year-old child from a friend's house. Metayer was transferred to a hospital for non-life-threatening injuries. Troopers believe speed and alcohol to be factors and charges are pending Metayer's release from the hospital.
Troop D was assisted by Litchfield Fire, Gardiner Rescue, Maine State Police Accident Reconstruction, and AC Towing.