February 8, 2019
Katharine England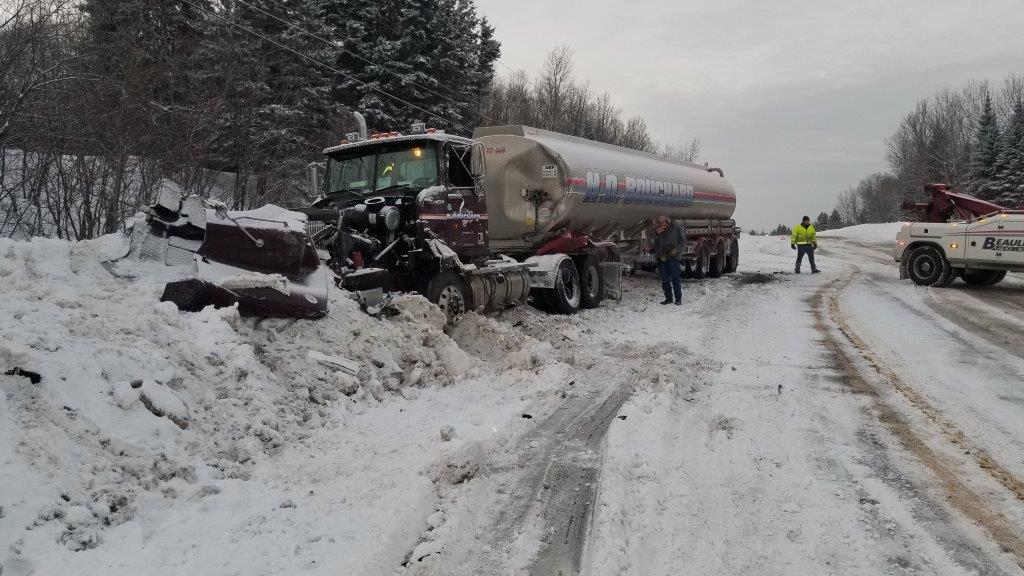 On Feb. 7, 2019, Trp. Andrew Levesque and Trp. Robert Flynn of the Commercial Motor Vehicle Unit responded to a two-vehicle head on crash on the Van Buren Road in Cyr Planation.  
Melvin Ray of Dayton Ohio was operating a 2013 Volvo trailer truck southbound on the Van Buren Road when he lost control on a steep hill.  The truck and trailer jackknifed and was fully blocking the northbound lane.  David Lamoreau of Caribou Maine was traveling north on the Van Buren Road in a 2015 Western Start trailer truck. Lamoreau could not stop in time due to poor road conditions and stuck the 2013 Volvo and the trailer. Both vehicles and trailers are considered a total loss.  Lamoreau was transported to Cary Medical Center with minor injuries.  
Rt. 1 was down to one lane of travel for approximately 5 hours while crews removed the two trucks from the roadway.