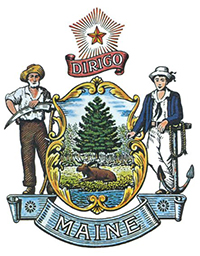 MEMA administers Homeland Security Grants in Maine. Since 1999, more than $100 million has been distributed to enhance homeland security and all-hazard preparedness across the State.
Grant priorities have been established in concert with Maine's Homeland Security Strategy.
DHS/FEMA awards Homeland Security Grant Funds annually to the States. Maine allocates grant dollars to the sixteen Counties. The County EMA offices then convene a process with their towns to determine the funding priorities for the year. For more information, contact your County EMA Director.
Forms
Use this reimbursement worksheet for HSGP and Stonegarden grants.
This form is developed for use and dated March 2017. Use for HSGP, SERC and HMEP.
Use this form to closeout FY 2016 HSGP, due no later than 30 days after final payment.
Use this application worksheet for FY 2019 HSGP grant.
Guidance/Reference
Read this guidance before applying for 2017 Homeland Security Grant Program funds. REVIEW/REFERENCE
FEMA policy regarding grant funding for acquisition and maintenance of controlled equipment. This policy includes a list of prohibited equipment.
The Authorized Equipment List (AEL) is a list of approved equipment types allowed under FEMA's preparedness grant programs. The list consists of 21 equipment categories divided into sub-categories, tertiary categories, and then individual equipment items.
The Department of Homeland Security (DHS) Notice of Funding Opportunity (NOFO) Fiscal Year 2019 Homeland Security Grant Program (HSGP)
Grant Resources:
For more information about Maine's Homeland Security grant programs, please contact us.