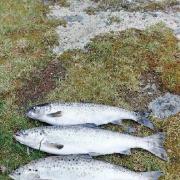 June 28, 2022 at 3:35 pm
We've invested a lot of time since implementing a new management strategy on Chesuncook Lake back in 2018. We are getting close to our harvest goal, and the fish are starting to respond.
Keep In Touch!
Enter your email or mobile number to receive the latest news from MDIFW.