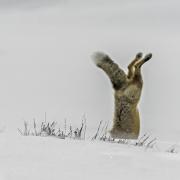 December 2, 2022 at 11:22 am
As the days get shorter, temperatures drop, and snow begins to fall, how do you plan to spend the winter? Just like people, wildlife uses several winter survival strategies.
Keep In Touch!
Enter your email or mobile number to receive the latest news from MDIFW.