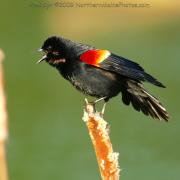 April 28, 2022 at 11:59 am
The Maine Bird Atlas is in the home stretch but there is a lot of work to be done in the final season! We'll get there, block by block, but we need your help. This 5-year statewide project will guide Maine's future bird conservation efforts, and every submission helps! 
Keep In Touch!
Enter your email or mobile number to receive the latest news from MDIFW.