ArrayJune 17, 2022 at 11:34 am
by By Doug Hitchcox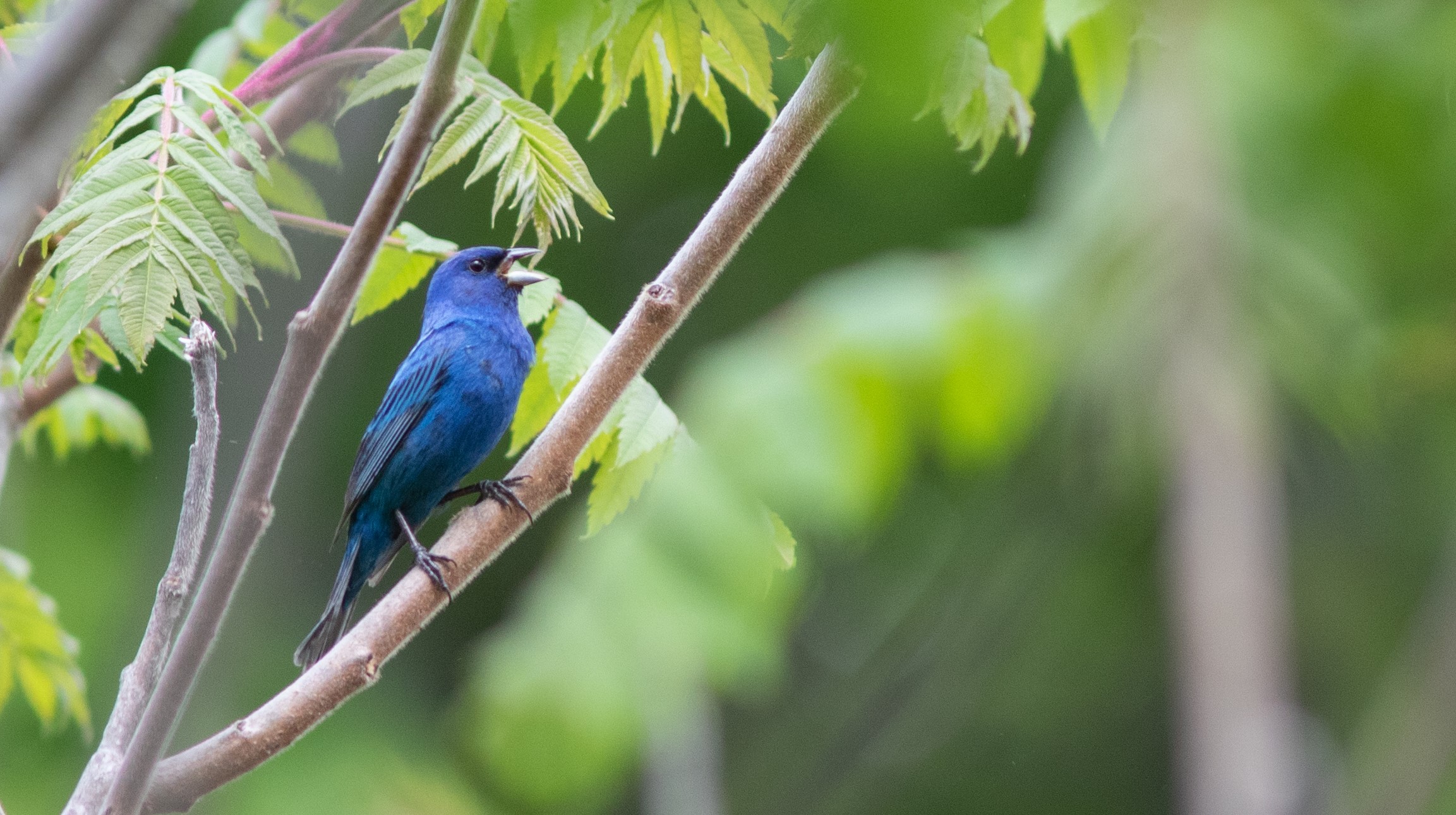 If this year's "Global Big Day" didn't fit into your busy spring schedule, here's another chance to make your birding count! How about a Big Atlas Weekend? This exciting annual event is a fun way for birders from across the state to document breeding birds and come together as a birding community. For many birds in our area, breeding peaks in late June. It's a great time to Confirm breeding and fill gaps in the Atlas dataset.
This event is being coordinated across four states and two provinces that are currently conducting breeding bird atlases—Newfoundland, Ontario, New York, Maine, Maryland and DC, and North Carolina.
Schedule
June 22 @ 6 pm EDT – Kickoff. Introduction by the six Atlas coordinators followed by guest speaker Robyn Bailey, Project Leader at NestWatch. Robyn will be talking about how the data NestWatch collects both complement and differ from atlas data, what kinds of questions NestWatch is answering with those data, and best practices for making high-quality observations on nesting birds.
June 24-26 – Big Atlas Weekend! Go atlasing in any of the six participating regions from 6 pm EDT on Friday to 11:59 pm EDT on Sunday.
June 29 @ 6 pm EDT – Awards ceremony. Enjoy highlights from the weekend, share your stories in small groups with atlasers from all regions, and find out who won the individual and state champion awards.
How to Participate
Go atlasing between 6:00 pm EDT Friday, June 24 and 11:59 pm EDT Sunday, June 26 and submit your checklist through the Maine Breeding Bird Atlas portal in eBird.
If you are new to atlasing, check out our Quick Start Guide for Atlasing Breeding Birds!
Challenges and Prizes
The Big Atlas Weekend will have prize opportunities for atlasers of all skill levels, ranging from first-timers to veterans. One prize winner will be randomly selected in each of the following categories to win a Cornell Lab of Ornithology Bird Academy course of their choosing.
Complete Atlas checklist in a block that you have not atlased before
Coded species that were not coded in that block before the Big Atlas Weekend
Complete Atlas checklist with at least one Confirmed species
Complete Atlas checklist with nocturnal effort

Learn about atlasing at night. A nocturnal checklist is considered to be a checklist that begins between 20 minutes after sunset and 40 minutes before sunrise.

Complete Atlas checklist with at least one coded priority species
Complete Atlas checklist in an incomplete block
Interstate Competition
Just to make this event even more exciting, the Atlas team has set up a friendly competition between the six participating projects—Newfoundland, Ontario, New York, Maine, Maryland and DC, and North Carolina. The winning project will receive the Big Atlas Weekend trophy and have their state or province engraved on the side. Maine took it home last year; can we hold on to it again this year!?
Let's all get out atlasing between June 24 and June 26 so that Maine can retain our title for the second annual Big Atlas Weekend!